General Pharmaceuticals Ltd.
Manager, Quality Control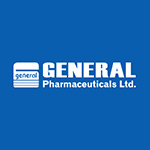 General Info
Published on:

Feb 03, 2019

Deadline:

Feb 20, 2019

Source:

Bdjobs.com

Vacancy:

Unspecified
Job Details
Job Nature:

Full-Time

Job Level:

Unspecified

Job Location:

Anywhere in Bangladesh

Salary:

Attractive & competitive compensation package

Other Benefits:

Provident Fund, Gratuity and other long-term benefits

Job Description:

To approve or reject starting materials, packaging materials, and intermediate, bulk and finished products in relation to their.
To ensure that all necessary testing ¡s carried out.
To approve sampling instructions, specifications, test methods and other QC procedures.
To approve and monitor analyses carried out under contract.
To check the maintenance of the OC department, premises and equipment.
To ensure that the appropriate validations, including those of analytical procedures, and calibrations of control equipment are carried out.
To ensure that the required initial and continuing training of quality unit personnel is carried out and adapted according to need.
Supervision of the regular internal audits or self-inspections.
Job Requirements
Age Specification:

At most 45 years

Gender Specification:

Unspecified

Educational Requirements:

The incumbent should be M. Sc. in Chemistry/ Applied Chemistry / Bio-Chemistry/ M.Pharm with good academic background from any reputed University.

Job Requirements:

The candidate should have at least 13-15 years experience in Quality Control Lab of any reputed pharmaceutical industry.
Excellent communication skill in English (both written & verbal).
Conversant with MS Office applications.

Experience Requirements:

13 to 15 year(s)
Apply Procedure
Apply Instructions:

Interested candidates are requested to send their application with updated CV, 3 copies of passport size color photograph, photocopy of National ID Card & one copy of all academic certificates to the following address. All applications will be treated as strictly confidential.

Admin & HR Department
Sara Aftab Tower, 29, Ring Road (Holding # 6/1/A),
Shyamoli, Adabor, Dhaka- 1207, Bangladesh.

Phone: +880-2-9132594, 8120243, 9142469, 9142470
Fax: +880-2-9120657
Web: www.generalpharma.com

Apply Link:

Apply Online