Acme Laboratories Limited.
AGM/Sr. Manager - Procurement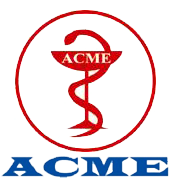 General Info
Published on:

Mar 11, 2019

Deadline:

Mar 25, 2019

Source:

Bdjobs.com

Vacancy:

Unspecified
Job Details
Job Nature:

Full-Time

Job Level:

Unspecified

Job Location:

Dhaka

Salary:

Unspecified

Other Benefits:

ACME offers competitive remuneration package to the deserving candidates.

Job Description:

Formulate and implement procurement planning, develop various strategies and maintain strong liaison with different overseas manufacturers, vendors/suppliers in line with their local agents and other relevant parties in order to meet global standard of the product.
Ensure source development for new or existing materials/ingredients for evaluation, price negotiation and finalization for procurement of the same to bring excellence in procurement through cost saving approach as well as maintaining demand/supply and highest quality of products.
Select the right vendors in line with the regulatory guideline for semi regulated and regulated market and develop strategic business relationships with them to establish a comprehensive business understanding and relationship.
Supervise sample collection, approval and collecting technical documents from the suppliers for approval of sample from QA department to ensure RM/PM are purchased according to the approved specification.
Supervise & check in preparation of Purchase Order, Block List & LC related papers to ensure Purchase of machineries & preparation of LC in favor of the correct suppliers as approved by the QA department.
Provide sourcing expertise in respect of RM/PM/Machineries to senior management for major projects involving the selection, negotiation and acquisition on both domestic and global market.
Supervise in preparation, maintenance & continuous follow up of vendors' evaluation, validation & list update regularly to ensure quality products are procured from the approved vendors to comply with relevant local and global regulatory guideline.
Lead in negotiating contracts and formulating policies with suppliers by keeping regular communication with them.
Provide all necessary assistance to the Head of Procurement on coordination and value contribution relevant to Procurement compared to industry standards subsequently.
Job Requirements
Age Specification:

At most 40 years

Gender Specification:

Unspecified

Educational Requirements:

The incumbent should be M.Pharm/M.Sc in Biological Science from reputed institutions. Candidates having MBA degree with above qualification will be given preference.
Professional degree in Supply Chain Management will be an added advantage

Job Requirements:

The applicant must have strong linkage with different overseas manufacturer in line with local supplier.
Minimum 8-10 years of procurement experience in reputed local/multinational pharmaceutical industry among which a considerable time with direct experience in US-FDA certified company.
Excellent written/oral communication skills (both English and Bangla) with strong analytical, strategic thinking, organizational, interpersonal competencies with commendable negotiation skills.
Sound knowledge in computer especially in MS office package is a must.
Good expertise and sound knowledge over ISO 9001 guidelines, WHO cGMP, MHRA, US-FDA and other relevant global regulations.
The incumbent should be self-driven to work under pressure, result oriented with 'can do' attitude and ability to work independently with minimal supervision.
Age limit is within 40 (forty) years. But it may be relaxed for qualified and experienced candidates.

Experience Requirements:

8 to 10 year(s)
Apply Procedure
Apply Instructions:

Candidates who meet all the requirements should send their résumé with a cover letter addressed to the Head of HR, The ACME Laboratories Ltd., Court de la ACME, 1/4, Kallayanpur, Mirpur Road, Dhaka-1207, Bangladesh or send their résumé to ahasan.hrd@acmeglobal.com. Candidates NOT meeting the above mentioned profile are discouraged to apply.

Apply Link:

Apply Online