Eon Group of Industries
Junior Production Officer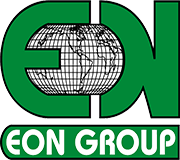 General Info
Published on:

May 13, 2019

Deadline:

Jun 12, 2019

Source:

Vacancy:

Unspecified
Job Details
Job Nature:

Full-Time

Job Level:

Unspecified

Job Location:

Gazipur (Gazipur Sadar)

Salary:

Negotiable

Other Benefits:

Mobile bill, Provident fund, Insurance
Festival Bonus: 2

Job Description:

Monitoring the toll manufacturing with Ziska, Elanco, Novivo & Bio Care.
He is ensure the production schedule of the factory determined by the production Manager.
He is to check the calibration of weighing machine and other machines and equipment whether in order or not.
He is to ensure the production formula served by production Manager DMQA and accordingly he will have to take the manufacturing process in all sections directly.
He is to ensure to maintain all documentations in each every step of his production as per the production schedule determined by the Production Manger and he will have to check personally in required stages.
He will have to send the sample advice sheets of his manufactured drugs to AMQC to ascertain the quality with comments.
He will have to ensure that all equipment employed in processing should be cheeked before use and should be submitted to Production Manager.
He is ensure that all intermediate and bulk products should be properly labeled and quarantined until approved and released by DMQA.
He is to ensure that the process of all production stages should be accurately recorded at the time of performance and to give particular attention to the problem of Cross-Contamination.
He is to ensure that the screens and sieves should be cheeked for wear or breakage before and each use.
He is to ensure that the solution or suspension should be made and used in a manner which minimizes the risk of contamination or microbial growth.
He is to ensure that the calibrated cheek weighing equipment should be readily available and used for undergoing process monitoring of tablet weights.
He is to ensure that the prior to weighing and dispensing each container of raw-materials should be checked for proper labeling including the approval of the level from AMQC.
He is to ensure that he would render his services and take all steps directly or indirectly to maintain the proper Good Manufacturing Practices (GMP) regarding production.
He is solely responsible to Production Manager for his every step taken in respect of Production.
Additional duties as assigned by the superior.
Job Requirements
Age Specification:

25 to 30 years

Gender Specification:

Male

Educational Requirements:

Master of Pharmacy (M.Pharm)

Job Requirements:

Age 25 to 30 years
Only males are allowed to apply

Experience Requirements:

At least 2 year(s)
Apply Procedure
Apply Instructions:

Photograph must be enclosed with the resume

Apply Link:

Apply Online