Acme Laboratories Limited.
Executive - QO, Production, R&D, Regulatory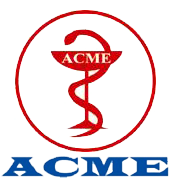 General Info
Published on:

Jul 08, 2019

Deadline:

Jul 15, 2019

Source:

Bdjobs.com

Vacancy:

Unspecified
Job Details
Job Nature:

Full-Time

Job Level:

Unspecified

Job Location:

Dhaka (Dhamrai)

Salary:

Unspecified

Other Benefits:

ACME offers competitive remuneration with impressive career path to deserving incumbents.

Job Description:

Being a leading and diversified local conglomerate among the pharmaceuticals, The ACME Laboratories Ltd. is going to expand its existing local and international market furthermore. Now we are looking for some enthusiastic, energetic, innovative, qualified and highly competent individuals who will work as a dedicated team in Quality Operation/Production/ R & D/ Regulatory unit at our Plant. This young team will receive exclusive learning which will act as a pathfinder for their personal development and professional career progress.
Job Requirements
Age Specification:

At most 30 years

Gender Specification:

Unspecified

Educational Requirements:

The incumbent should be Masters/ Bachelors in Pharmacy/ Chemistry/ Applied Chemistry/ Bio-Chemistry/ Biotechnology with excellent academic record from reputed universities. MBA shall be an added advantage. Incumbents who have participated in our recent exams do not need to apply.

Job Requirements:

Sound knowledge in computer especially in MS office package is a must.
Good knowledge over ISO guidelines, WHO cGMP, UK-MHRA, US-FDA & relevant global regulations.
The incumbent should be self-driven to work under pressure, result oriented with 'can do' attitude and ability to work independently with minimal supervision.
Excellent written/oral communication skills (proficiency in both English and Bangla) and strong analytical, strategic thinking, organizational, interpersonal competencies with commendable negotiation skills.
Age limit is within 30 (thirty) years. But it may be relaxed for highly qualified candidates.
For Production Division, candidates must be from Pharmacy background.
Candidates must mention their unit of interest in their CV/Cover Letter.

Experience Requirements:

1-2 years of relevant working experience will be an added advantage.
Apply Procedure
Apply Instructions:

Candidates who meet all the requirements should send their resume addressed to the Head of HR, The ACME Laboratories Ltd. with attested copies of all academic certificates, National ID cards and two recent passport size colored photographs to the following address:

Court de la ACME
1/4, Kallayanpur, Mirpur Road
Dhaka-1207, Bangladesh

Short-listed candidates ONLY meeting the above mentioned criteria will be contacted for further assessment.

Apply Link:

Apply Online