General Pharmaceuticals Ltd.
Product Executive / Senior product Executive, SMD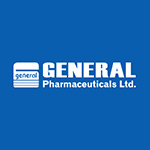 General Info
Published on:

Sep 05, 2019

Deadline:

Sep 17, 2019

Source:

bdjobs.com

Vacancy:

Unspecified
Job Details
Job Nature:

Full-Time

Job Level:

Unspecified

Job Location:

Anywhere in Bangladesh

Salary:

Attractive & competitive compensation package.

Other Benefits:

Provident Fund, Gratuity and other long-term benefits.

Job Description:

To develop & operationalize marketing plan of assigned products.
To analyze competitive marketing environment and find out trends and developments in the relevant therapeutic areas.
To develop promotional plan & promotional tools.
To launch new products to accelerate business growth.
Job Requirements
Age Specification:

At most 30 years

Gender Specification:

Unspecified

Educational Requirements:

B.Pharm / M.Pharm / MBBS with MBA (Major in Marketing)
M.Sc in Biochemistry / Chemistry with MBA (Major in Marketing)
B.Pharm / M.Pharm with MPH
(Candidates from Public Universities & North South, BRAC, East West, Daffodil, University of Asia Pacific and State University will get preference).

Job Requirements:

Preference will be given to candidates having 2-3 years of working pharmaceutical company.
Well conversant with MS office applications. Excellent analytical and presentation skills. Excellent communication skills.

Experience Requirements:

2 to 3 year(s)
Apply Procedure
Apply Instructions:

Interested candidates are requested to send their application with updated CV, 3 copies of passport size color photograph, photocopy of National ID Card & one copy of all academic certificates to the following address. You may also apply Online. All applications will be treated as strictly confidential.

HR Department
Sara Aftab Tower, 29, Ring Road (Holding # 6/1/A)
Shyamoli, Adabor, Dhaka-1207, Bangladesh.

Phone: +880-2-9132594, 8120243, 9142469, 9142470
Fax : +880-2-9120657
Web: www.generalpharma.com

Apply Link:

Apply Online