ACI Limited
Medical Services Executive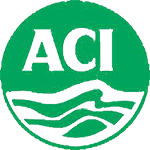 General Info
Published on:

Feb 09, 2020

Deadline:

Feb 19, 2020

Source:

bdjobs.com

Vacancy:

Unspecified
Job Details
Job Nature:

Full-Time

Job Level:

Unspecified

Job Location:

Dhaka

Salary:

Negotiable

Other Benefits:

Professional working environment.
Competitive compensation package.
Performance based career path

Job Description:

Organize scientific seminars, clinical meeting, CME and workshops.
Prepare presentation for speaker.
Conduct clinical meeting ,CME as a speaker.
Visit doctors to arrange scientific seminars, clinical meeting, CME and workshops.
Provide Field Marketing Executive with basic training.
Write articles for newsletter.
Provide doctors with feedback regarding query of product or any medical subject related topic.
Job Requirements
Age Specification:

22 to 28 years

Gender Specification:

Unspecified

Educational Requirements:

MBBS from a reputed institution.

Job Requirements:

Both males and females are allowed to apply
Having a maximum of 1 year relevant experience will be an added advantage.
Excellent in Microsoft Office.
Eagerness to take challenge and work under stress.
Ability to work in a team of multi-disciplinary professionals.

Experience Requirements:

At least 1 year(s)
The applicants should have experience in the following business area(s): Hospital, Pharmaceuticals
Freshers are also encouraged to apply.
Apply Procedure
Apply Instructions:

Photograph must be enclosed with the resume.

Apply Link:

Apply Online