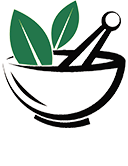 E-fill Capsule
200 mg
Unit Price:
৳ 4.04
(5 x 10: ৳ 202.00)
Indications
E-fill (d-alpha tocopherol) capsule is indicated for the treatment and prevention of E-fill deficiency. E-fill (d-alpha tocopherol) is also suggested to use as an antioxidant to promote, prevent and treat various health conditions such as-
Alzheimer's Disease
Rheumatoid Arthritis Pain
Nerve Damage caused by Chemotherapy
Male Infertility
Age-related Macular Degeneration
Keratectomy
Premenstrual Syndrome
Painful Menstrual Periods
Heart Disease (to improve effectiveness of nitrates) etc.
Pharmacology
Vitamin E acts as an antioxidant in the body. Vitamin E protects polyunsaturated fatty acids (which are components of cellular membrane) and other oxygen-sensitive substances such as vitamin A & vitamin C from oxidation. In premature neonates irritability, edema, thrombosis and hemolytic anemia may be caused due to vitamin E deficiency. Creatinuria, ceroid deposition, muscle weakness, decreased erythrocyte survival or increased in vitro hemolysis by oxidizing agents have been identified in adults and children with low serum tocopherol concentrations.
Dosage & Administration
Age-related Macular Degeneration: Vitamin E 400-600 IU daily.

Heart Disease (to improve effectiveness of Nitrates): Vitamin E 200 IU three times daily.

Dementia/Alzheimer's Disease: Vitamin E 800-2000 IU one-two times daily.

Rheumatoid Arthritis Pain: Vitamin E 600 IU daily.

Improving Male Infertility: Vitamin E 200-600 IU daily.

Menstrual Syndrome: Vitamin E 400 IU daily.

Painful Menstrual Period: Vitamin E 200 IU daily.
Interaction
E-fill may impair the absorption of E-fill A & function of E-fill K and potentiates the effect of Warfarin.
Contraindications
Contra-indicated in patients with a known hypersensitivity to vitamin E. Patients with rare hereditary problems of fructose intolerance, glucose-galactose malabsorption or sucrose-isomaltase insufficiency should not take this medicine.
Side Effects
Diarrhoea & abdominal pain may occur with doses greater than 1000 IU daily.
Pregnancy & Lactation
There is no evidence of the safety of high doses of vitamin E in pregnancy, therefore should not use in pregnancy especially in the first trimester. No information is available on excretion in breast milk, therefore it is advisable not to use during lactation.
Precautions & Warnings
E-fill has been reported to increase bleeding tendency in vitamin K deficient patients or those taking anticoagulant treatments, it is therefore recommended to monitor the prothrombin time and international normalised ratio (INR) to detect any changes in haemostasis. E-fill has been reported to increase the risk of thrombosis in patients predisposed to this condition, including patients taking oestrogens. This finding has not been confirmed but should be borne in mind when selecting patients for treatment, in particular women taking oral contraceptives containing oestrogens.
Overdose Effects
Transient gastrointestinal disturbances have been reported with doses greater than 1000 IU daily and where necessary, general supportive measure should be employed.
Therapeutic Class
Herbal and Nutraceuticals, Vitamin-E Preparations
Storage Conditions
Keep in a dry place away from light and heat. Keep out of the reach of children.