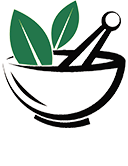 Agerd Capsule
Unit Price:
৳ 4.00
(50's pack: ৳ 200.00)
Indications
Agerd is indicated in-
Gastroesophageal reflux disorders
Flatulence
Indigestion
Hyperacidity
Composition
Each capsule contains-
Fennel (Foeniculum vulgare): 76.92mg
Coriander (Coriandrum sativum): 76.92mg
Small Cardamon (Elettaria cardamomum): 76.92mg
Bamboo Manna (Bambusa arundinacea): 76.92mg
Embelic Myrobalan (Phyllanthus emblica): 76.92mg
Rose (Rosa damascena): 76.92mg
Black Salt: 38.46mg
Dosage & Administration
1-2 capsule(s) daily or as prescribed by the physician.
Contraindications
There is no known contraindication.
Side Effects
No significant side effect has been reported in therapeutic dosage.
Precautions & Warnings
Keep out of reach of the children.
Therapeutic Class
Herbal and Nutraceuticals
Storage Conditions
Store in cool and dry place, protect from light.