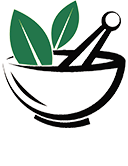 Alisa Tablet
Unit Price:
৳ 2.50
(5 x 10: ৳ 125.00)
Indications
Alisa is indicated in-
Diabetes
Rheumatoid arthritis
Gout
Respiratory tract infection
Bronchitis
Asthma
Dyspepsia
Flatulence
Hypertension
Hypercholesterolemia
Composition
Each tablet contains-
Garlic (Allium sativum) dry extract: 30 mg
Onion (Allium cepa) dry extract: 20 mg
Black plum (Syzygium cumini) seed: 20 mg
Mango (Mangifera indica) leaf: 20 mg
Nutmeg (Myristica fragrans) fruit: 10 mg
Clove (Syzygium aromaticum) flower: 10 mg
Pharmacology
Garlitab is one of the most recommended unani medicine for better health and well-being, prepared with valuable herbal ingredients like Garlic (Allium sativum), Onion (Allium cepa) and other natural ingredients. Garlitab acts as prebiotic, helps to regulate blood glucose level. Garlitab dilates blood vessels, improves blood flow, decreases total cholesterol, LDL, triglycerides & increases HDL, reduces the risk of hypertension. Garlitab is very effective in respiratory tract ailments, prevents infectious diseases & inflammations. Garlitab has antioxidant property & helps to reduce the risk of cancer.
Dosage & Administration
1-2 tablet(s) 2-3 times daily or as prescribed by the physician.
Contraindications
There is no known contraindication.
Side Effects
No significant side effect has been observed in proper dosage.
Precautions & Warnings
Keep out of reach of the children.
Therapeutic Class
Herbal and Nutraceuticals
Storage Conditions
Store at cool and dry place, protect from light.