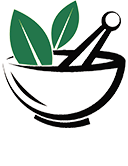 Alvasin Syrup
Indications
Alvasin is indicated in-
All types of cough (dry cough, smokers cough, hacking cough, whooping cough, tubercular cough, allergic cough)
Common cold
Congestion of lungs
Bronchitis & tonsillitis
Bronchial asthma
Hoarseness of voice
Sore throat
Influenza.
Composition
Each 5 ml syrup contains-
Vasaka (Adhatoda vasica): 1 gm
Licorice (Glycyrrhiza glabra): 0.05 gm
Marsh Mallow (Althaea officinalis): 0.05 gm
Cordia dichotoma: 0.20 gm
Common Mallow (Malva sylvestris): 0.05 gm
Water Lily (Nymphaea nouchali): 0.05 gm
Indian Pennywort (Centella asiatica): 0.05 gm
Quince Seeds (Cydonia oblonga): 0.05 gm
Acacia (Acacia arabica): 0.025 gm
Pharmacology
Ejaz is a unique combination of valuable medicinal plants for all types of cough and cold. The major ingredients of this preparation are Vasaka (Adhatoda vasica) and Licorice (Glycyrrhiza glabra). Vasaka contains vasicine, which has expectorant, bronchodilator, antitussive, mucolytic and anti-allergic properties. Licorice contains glycyrrhizic acid, which inhibits the secretion of histamine and acts as an antiallergic agent. Ejaz is a safe and an effective, well tolerated and non-sedative for both adults and children.
Dosage & Administration
Adults: 2-4 teaspoonfuls 2-4 times daily.
Children: 1-2 teaspoonful(s) 2-4 times daily or as prescribed by the physician.
Contraindications
There is no known contraindication.
Side Effects
No significant side effect has been observed in proper dosage.
Precautions & Warnings
Keep out of reach of the children.
Therapeutic Class
Herbal and Nutraceuticals
Storage Conditions
Store at cool and dry place protect from light.