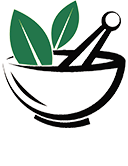 Dysni Tablet
Unit Price:
৳ 4.00
(5 x 10: ৳ 200.00)
Indications
Dysni is indicated in-
Amoebic dysentery
Bacillary dysentery
Diarrhoea
Gastro-intestinal colic.
Composition
Each tablet contains-
Oak gall (Quercus infectoria): 62.50 mg
Chebulic Myrobalan (Terminalia chebula): 62.50 mg
Emblic Myrobalan (Phyllanthus emblica): 62.50 mg
Camphor (Cinnamomum camphora): 31.25 mg
Saffron (Crocus sativus): 31.25 mg
Pharmacology
Pechish is a unique formulation of highly efficacious medicinal plants for amoebic dysentery, bacillary dysentery, diarrhoea & gastro-intestinal colic. The synergistic action of the herbs normalizes the hyper-motility of the digestive system and promptly stops diarrhoea. It is also highly effective to eradicate causative organism (Shigella sp.) of bacillary dysentery.
Dosage & Administration
1-2 tablet(s) 2-3 times daily or as prescribed by the physician.
Contraindications
There is no known contraindication.
Side Effects
No significant side effect has been observed in proper dosage.
Precautions & Warnings
Keep out of reach of the children.
Therapeutic Class
Herbal and Nutraceuticals
Storage Conditions
Store at cool and dry place, protect from light.