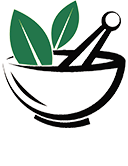 Amlabery Syrup
Indications
This syrup is indicated in Vitamin C deficiency diseases, cough, cold, general weakness, nervous debility, mental fatigue, weakness of memory, indigestion, malnutrition and leanness.
Composition
Each 5ml syrup contains extracts of Phyllanthus emblica 500.00 mg, Piper nigrum 20.00 mg, Pistacia integerrima 20.00 mg, Chlorophytum arundinaceum 20.00 mg, Mesua Ferrea 20.00 mg, Glycyrrhiza glabra 10.00 mg, Withania somnifera 20.00 mg, Cyperus rotundus 5.00 mg, Elettaria cardamomum 10.00 mg, Syzygium aromaticum 5.00 mg, Cinnamomum zeylanicum 5.00 mg, Ocimum album 5.00 mg, Potassium Carbonatum 5.00 mg, Adhatoda vasica 10.00 mg, Lycium barbarum 10.00 mg, Vitex nigundu 10.00 mg, Piper cubeba 10.00 mg, Piper Longum 100.00 mg, Acorus calamus 10.00mg, Solanum xanthocarpum 10.00mg,Aegle marmelos 10.00 mg, Tribulus terrestris 20.00 mg, Zingiber officinale 50.00 mg & other ingredients q.s.
Description
Phyllanthus emblica and other herbal extracts used in Amlabery is very effective as a General Tonic & Vitamin-C supplement for all age group including children. It is also effective in malnutrition, weakness of memory, leanness and indigestion.
Dosage & Administration
Adult: 2-4 teaspoonfuls 1-2 times daily after meal.
Children: 1-2 teaspoonfuls 1-2 times daily after meal. Or, as directed by the registered physician.
Interaction
No report is available.
Contraindications
There is no evidence available in contraindication but it may happen in patients who are hypersensitive to any of its ingredient.
Side Effects
No significant side effects have been observed in therapeutic dosage.
Pregnancy & Lactation
The safety of this syrup in pregnancy has not been studied. Therefore, it should be used with caution during pregnancy.
Therapeutic Class
Herbal and Nutraceuticals
Storage Conditions
Keep out of reach of children. Store in a cool & dry place. Protect from Light.