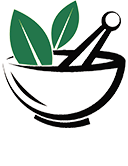 Isabgul Plus Effervescent Powder
(3 gm+1 gm)/4 gm
4 gm sachet:
৳ 18.00
(20's pack: ৳ 360.00)
Indications
This is indicated in Constipation, Intestinal inflammation, IBS Ulcerative colitis & Piles.
Composition
Each 4 gm contains powder of the following herbs:
Isabgul Husk (Plantago ovata): 3 gm
Sonapata (Cassia angustifolia): 1 gm
Pharmacology
This is the formulation of Isabgul Spicy which is very effective herbal formulation of two mostly laxative medicinal herbs Plantago ovata & Cassia angustifolia. Ispaghula is capable of absorbing up to 40 times of water and Sonapata act as a inhibitor of water & electrolyte absorption from the large intestine that increase the volume and pressure of the intestinal contents. As a result it stimulates the peristaltic movement of the gut. In this way Isabgul Plus helps regular bowel movement and relieves constipation. Ispaghula has the ability to bind with bile acid; an important component of fat digestion found in our body from cholesterol. This process lowers circulating blood cholesterol level by excretion of those fats. Regular intake of Isabgul plus also helps to regularizes the function of GIT, cures constipation, intestinal irritation, intestinal inflammation, IBS & ulcerative colitis bulk forming of stool & ease evacuation, reduce hyperacidity, increase digestion & improves the function of digestive system as well as helps to normalize the gut health.
Dosage & Administration
Adult: 1 sachet or 4 gm powder with 150-200 ml water 1-2 times daily.
Children:
6-12 years: 1/2 to 1 sachet or 2-4 gm powder with 150-200 ml water 1-2 times daily.
Under 6 years: As directed by the physician. 1/2 sachet or 2 gm powder with 150-200 ml water 1-2 times daily.
Contraindications
When dried husk intake orally without water may cause problems.
Side Effects
In few cases it may occurs flatulence, stomach irritation & intestinal obstruction.
Pregnancy & Lactation
This should not be used during pregnancy. It does not pass into breast milk. Therefore, it can be used safely lactation
Precautions & Warnings
Plenty of water should take during Isabgul Plus intake. Should not use in the presence of intestinal obstruction acute inflammatory intestinal diseases or appendicitis.
Therapeutic Class
Bulk-forming laxatives, Herbal and Nutraceuticals
Storage Conditions
Store in a cool & dry place, protect from light. Keep out of the reach of the children.