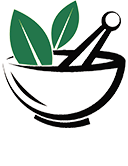 E-Cold Capsule
450 mg
Unit Price:
৳ 5.00
(3 x 10: ৳ 150.00)
Indications
E-Cold is used to treat common cold, cough, bronchitis and other upper respiratory tract infections, fever & cold, stimulate the immune system to prevent the tendency of infection.
Pharmacology
Echinacea products contain a variety of bioactive ingredients including echinacosides, caffeic acids, alkylamides, polysaccharides, and glycoproteins. Though several echinacea products are standardized to the amount of echinacosides, there is no general consensus on the active component of echinacea responsible for its purported medicinal properties.

In vitro, echinacea causes macrophage activation and the release of tumor necrosis factor, interleukin 1, interleukin 6, and interferon. Echinacea has been noted to have antiviral activity against influenza, herpes, and poliovirus. Phenolic compounds present in echinacea demonstrate antioxidant activity. It has also been reported to have antiinflammatory activity through inhibition of lipoxygenase and cyclooxygenase and is able to stimulate the anterior pituitary-adrenal cortex.
Dosage & Administration
The dose is 1-2 capsule 3 times daily.
Side Effects
E-Cold is generally safe for most people. Some side effects have been reported such as fever, nausea, vomiting, diarrhea, dry mouth, headache, dizziness, joint and muscle aches.
Pregnancy & Lactation
Echinacea is not recommended for use during pregnancy.
Precautions & Warnings
The drug should be used cautiously in patients with autoimmune disease
Therapeutic Class
Herbal and Nutraceuticals
Storage Conditions
E-Cold capsule should be stored at room temperature. Protect from moisture and light.