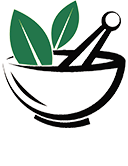 Affrox Capsule
30 mg
Unit Price:
৳ 30.00
(3 x 10: ৳ 900.00)
Indications
Affrox capsule is indicated for the treatment and prevention of –
Major depressive disorder
Dysthymia
Premenstrual depression
Postpartum depression
Post-menopausal depression
Post-traumatic stress disorder
Fibromyalgia
Cognitive impairment
Alzheimer's disease
Pharmacology
Saffron (Crocus sativus) is an indigenous plant of southern Europe and south-western Asia. The main active constituents in saffron stigmas are crocin, safranal, crocetin and picrocrocin. It has antidepressant, neuroprotective, anti-inflammatory and antioxidant properties. Clinical study suggests that Saffron acts as a mood enhancer and antidepressant by up-regulating dopamine, norepinephrine and serotonin levels in the brain. Saffron has a high affinity for hippocampus of the brain and it switches off chronic inflammation in the hippocampus. It also increases neural-plasticity to form new neural connections. Saffron relieves different symptoms of major depressive disorders such as weight loss or excessive weight gain, sleep disturbance, anhedonia, impaired cognition, sadness and loss of productivity at work. Saffron also helps to prevent recurrence of depression.
Dosage & Administration
Orally 1-2 capsules daily after the meal in the morning or night or as advised by the physician. Duration of the treatment should be at least 4 weeks and a repeated course is feasible as advised by the physician.
Interaction
Affrox may inhibit platelet aggregation and should therefore, be use with caution in patients taking anticoagulant or antiplatelet drugs like warfarin.
Contraindications
Contraindicated in patients with known hypersensitivity to Saffron. Saffron is contraindicated in patients with bleeding disorders. Do not use in children less than 12 years old.
Side Effects
No serious adverse effect has been reported in clinical trials. Well tolerated in recommended dose.
Pregnancy & Lactation
Not recommended for use in pregnancy. Recommended during lactation as advised by the physician.
Storage Conditions
Do not store above 30°C, protect from light and moisture. Keep out of reach of children.