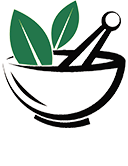 Achless Capsule
Unit Price:
৳ 20.00
(3 x 10: ৳ 600.00)
Indications
This is indicated in-
Gout
Rheumatoid arthritis
Osteoarthritis
Lumbago
Capsulitis
Bursitis
Sciatica
Composition
Each tablet contains-
Aloe (Aloe barbadensis): 166.67 mg
Colchicum (Colchicum luteum): 166.67 mg
Chebulic myrobalan (Terminalia chebula): 166.67 mg
Black Nightshade (Solanum nigrum): 166.67 mg
Pharmacology
This is a unique combination of Colchicum (Colchicum luteum), Aloe (Aloe barbadensis) and other valuable natural ingredients. It is highly effective in all kinds of rheumatism such as chronic rheumatoid arthritis, osteoarthritis, sciatica, lumbago, gout, joint pain and muscular pain.
Dosage & Administration
1-2tablet(s) twice daily after meal or as directed by the physician.
Contraindications
There is no known contraindication.
Side Effects
No significant side effect has been observed in proper dosage.
Precautions & Warnings
Keep out of reach of the children.
Therapeutic Class
Herbal and Nutraceuticals
Storage Conditions
Store at cool and dry place, protect from light.