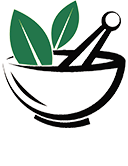 5HTP Capsule
100 mg+100 mg
Unit Price:
৳ 15.00
(5 x 6: ৳ 450.00)
Indications
5HTP is indicated in-
Anxiety
Insomnia
Depression
Chronic headache
Fibromyalgia
Composition
Each vegetable capsule contains-
5-Hydroxytryptophan (Griffonia simplicifolia) 100 mg
powdered valerian extract (Valeriana officinalis) 100 mg
Description
Medicinal Part: Brown-grey powdered seed with peppery odor.

Botanical Description: Stout, woody, climbing shrub growing to about 3m with greenish flowers and inflated black pods.

Habitat: Occurs mainly in West-Central Africa in thickets, usually associated with mounds of the termite Macrotermes on plains, in forests, in secondary vegetation, and on old farms. It is evergreen, vigorous and has wide adaptability. 5HTP is commercially produced by extraction from the seeds.

Valerian: Valerian is an herb that is widely available in a variety of commercial preparations and is commonly used as a sleep aid. Valeriana officinalis extract comes from a flowering plant native to Europe and Asia, but is also found in North America. Valerian contains over 150 constituents, many of which are physiologically active. Valerian root extract consists of the fresh or carefully dried subterranean parts of Valeriana officinalis L. including the rhizome, roots and stolons.
Pharmacology
5-Hydroxytryptophan (5HTP) is decarboxylated "in vivo" to yield serotonin, a neuro-hormonal transmitter released by neurons in the brain, spinal cord and symphatetic ganglia. Its seed contains active drug 5-hydroxytryptophan (5HTP). 5HTP is an aromatic amino acid naturally produced by the body from the essential amino acid L-tryptophan. Produced commercially by extraction from the seeds of the African plant Griffonia simplicifolia.

Valerian extract is effective in treating mild-to-moderate sleeping disorders without adverse effects on REM sleep and without significant hangover effects. Valerian has a sedative-hypnotics, anxiolytic, antidepressant, anticonvulsant and antispasmodic effects.

5HTP acts primarily by within the centralesing levels of serotonin nervous system. Other neurotransmitters and CNS chemicals, such as melatonin, dopamine, norepinephrine, and beta endorphin have also been shown to increase following oral administration of 5HTP.

Valepotriate binds to dopamine receptors. Valerenic acid also appears to inhibit the enzyme system responsible for the central catabolism of GABA, increasing GABA concentration and decreasing CNS activities.

Valerian extracts containing amino acids and valerenic acid bind with the GABA-A receptor. In the brain cortex.

Extract of Valerian inhibits the uptake and stimulates the release of GABA, leading to increase concentration of GABA in synaptic clefts. Valerenic acid may increasing inhibit enzymes that break down GABA, thus GABA levels and producing CNS-depressing effect.
Dosage & Administration
1 or 2 vegetable capsules daily, or as per the instruction of a registered physician.
Interaction
Carbidopa: Concurrent use may result in an increased risk of developing scleroderma- like illness in susceptible individuals.

Monoamine Oxidase Inhibitors (MAOIs) & Selective Serotonin Reuptake Inhibitors (SSRIs): Concurrent use may result in an increased risk of serotonin syndrome (Hypertension, hyperthermia, myoclonus, mental status changes). Combining 5HTP with SSRIS may increase the risk of serotonergic side effects. Valerian may potentiate the sedative effects of barbiturates, alcohol and benzodiazepines.
Contraindications
The World Health Organization (WHO) contraindicates the use of Valerian for children under 12 years without medical supervision.
Side Effects
Drowsiness
Nausea
Vomiting Stomach pain
Heartburn
Diarrhea
Loss of interest in sex
Pregnancy & Lactation
The use of 5HTP in pregnancy or lactation has not been determined in controlled trials; therefore, it should not be used during pregnancy.
Therapeutic Class
Herbal and Nutraceuticals
Storage Conditions
Store in a cool & dry place, keep away from light & moisture. Keep out of reach of children.