Biopharma Laboratories Ltd.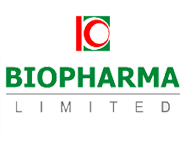 Our core management team is the company's senior-most leadership and decision-making management body. Our top leaders focus on major financial, strategic and operational decisions for the company where innovations, creativity and collaboration are the key issues to be considered.
The core management team is composed of Doctors, Pharmacists, Chemists, Microbiologists, Biochemists, Engineers, Medical Graduates, Human Resources experts, Chartered accountants, Finance experts and Business Development Experts, IT experts, Compliance experts, Supply Chain experts.
The Board Of Directors top Management echelon, Consisting of the founding entrepreneur's/successors provides the policy and strategic support and direction for the entire range of the corporate activities. The board of re-constituted every year at each Annual General Meeting. The main role of the board of Directors, Which is the highest level of authority, is to provide general superintendence, oversee the operations and control the affairs of the company.
Mission:
To serve mankind
To build customer's trust as a trusted company both in products and services.
To ensure healthy and sustainable growth of each concern.
To maintain the quality in all areas of operation by continuous development of human resources.
To build strength carefully in important areas that offers the resources for tomorrow's business opportunities.
Top brands