ACI Limited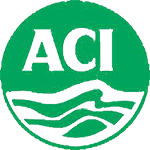 With almost three decades of partnering life and engendering hope, ACI is one of the top pharmaceutical companies in Bangladesh, employing more than 5,000 people all over the country. As a progressive and forward-thinking company, ACI Pharma is dedicated to improve the health of people of Bangladesh through introduction of innovative and reliable pharmaceutical products.

Our pharmaceuticals are exported to 30 countries of 4 continents. ACI introduced the concept of quality management system by being the first company in Bangladesh to achieve ISO 9001 certification in 1995 and follows the policy of continuous improvement in all its operations.

Aligned with the concept that a pharmaceutical must ensure effective management of environment, ACI complies with standard environment management policy, thus adorned with EMS 14001 in 2000.
Top brands