ACME Laboratories Ltd.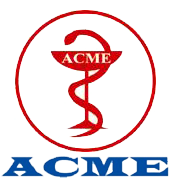 The ACME Laboratories Ltd. is a leading company for manufacturing world-class and top-quality pharmaceutical products in Bangladesh. We are currently producing more than 500 products in different dosage forms covering broader therapeutic categories which include anti-infective, cardiovascular, antidiabetics, gastrointestinal, CNS, respiratory disease etc. among many others. The success in local market prompted us to explore the international market and over the years we gained a firm presence in South East Asia, Africa and Central America and continuously discovering new horizons to improve the quality of life for patients, to further the success of our customers and to help meet global challenges. Through the outstanding knowledge, professionalism and commitment of more than 7000 employees, we are consistently building upon our facilities, capabilities and also portfolio to meet the growing health care needs.

We are united, inspired and fueled by our mission to ensure health vigour and happiness for all. Since our founding in 1954 by Mr. Hamidur Rahman Sinha, an entrepreneur and philanthropist in this region of then British divided Indian sub-continent, we have been committed to offering solutions to our most pressing health care needs. More than half a century later, we remain true to our founder's vision and values – to produce high quality medicines with integrity, customer focus, pro-activity, team spirit, excellence and desire to win and responding to social and environmental needs. Over the past few decades, we have seen an amazing growth and success in pharmaceutical sector. With more than 60 years of expertise in medicine and science, our company draws upon a rich legacy of high quality formulations and a robust pipeline of promising generic medicines at affordable price to meet the health care needs.

Since 1954 ACME has been stood for quality, business success and responsible entrepreneurship. Our heritage and our values are the foundation of our mission to ensure health, vigour and happiness for mankind.
Top brands