World Hospice and Palliative Care Day
October 13 - 13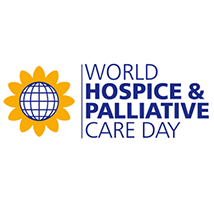 With World Hospice and Palliative Care Day fast approaching, registration is open to add your event to the global map of impact on the World Day webpage.

World Hospice and Palliative Care Day is a unified day of action to celebrate and support hospice and palliative care around the world. You can add your event here.

The theme this year is: 'Palliative Care – Because I Matter'. This speaks to the individual experience of people directly affected by serious illness. It highlights the importance of listening to people directly affected when planning healthcare policies and individual care and involving them in service planning, advocacy, communications and governance in hospice and palliative care worldwide.

World Hospice and Palliative Care Day events take place around the world each year and can take any form, from public debates and film screenings, to sporting events or meetings with government.

The Worldwide Hospice Palliative Care Alliance has produced a toolkit, key messages, draft tweets and other materials that you can use in planning your World Day event and communications around the day.