Veritas Pharmaceuticals Ltd.
Product Executive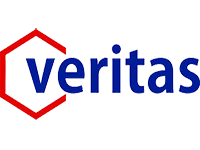 General Info
Published on:

Jun 19, 2022

Deadline:

Jun 26, 2022

Source:

Bdjobs.com

Vacancy:

Unspecified
Job Details
Job Nature:

Full-Time

Job Location:

Dhaka

Salary:

Negotiable

Job Description:

Preparing and reviewing yearly sales and promotional budget of assigned products.
To formulate the marketing plan, coordinate and monitor its implementation to achieve the set business growth
Analyzing brand and portfolio performance (monthly, quarterly and yearly), interpreting the situation and taking necessary actions accordingly.
To coordinate with different departments involved in launching a new product and integration of new product related activities for launching of new products as per plan.
To prepare training manuals of new products as well as existing products and train-up the MPOs.
Designing cost effective marketing plan and promotional campaigns.
Preparing monthly action plan in light of yearly marketing plan of assigned products.
Developing training manuals and packaging and promotional materials.
Coordinating with Medical Affairs Department to conduct Seminar, Clinical Meeting.
Communicating with Commercial, Planning & Procurement, Distribution and other relevant departments for smooth supply of Raw Materials, Packaging Materials, Promotional Materials and Finished Products.
Coordinating with Regulatory Affairs Department for Product Registration and approval of promotional materials by Drug Administration of Govt. Of Bangladesh.
Job Requirements
Age Specification:

26 to 32 years

Educational Requirements:

B.Pharm (Hons)/ M.Pharm
Skills Required: Pharmaceutical Product Management

Experience Requirements:

At least 3 year(s)
The applicants should have experience in the following area(s): Product Management
The applicants should have experience in the following business area(s): Pharmaceuticals

Additional Requirements:

Both males and females are allowed to apply
The applicants should have experience in the following area(s):
Sales & Marketing (Pharmaceutical Products)
The applicants should have experience in the following business area(s):
Pharmaceuticals
An excellent interpersonal skill
Excellent English speaking and writing skills
An excellent leadership quality
Computer skills: MS Office ( Word, Excel, PowerPoint and Access)
Apply Procedure
Apply Instructions:

Photograph must be enclosed with the resume.

Apply Link:

Apply Online