A reputed pharmaceuticals company
Assistant Manager (Quality Assurance)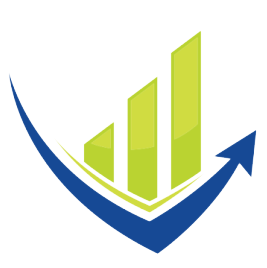 General Info
Published on:

Jul 07, 2022

Deadline:

Aug 06, 2022

Source:

Bdjobs.com

Vacancy:

1
Job Details
Job Nature:

Full-Time

Job Location:

Barishal. Work at office

Salary:

Negotiable. We offer a competitive package.

Job Context:

We are looking for a professional who is experienced in cleanroom, sterilization (Packaging Material) equipment / Machine validation and ISO Audit Handling.
Experience in Quality from the Pharmaceutical industry will get the most preference.
Candidates from the Barisal area will get preference.

Job Description:

Overall responsibility of Quality Assurance Department.
Established Cleanroom
sterilization (Packaging Material) equipment / Machine validation and ISO Audit Handling.
To review incoming materials specifications/standards.
To review finished product specifications/standards.
To review packaging materials specification.
To issue certificate of analysis (COA)
To ensure calibration of equipment for QA & Production.
To monitor the storage of materials as per GMP.
To monitor testing of raw materials, packaging materials, semi-finished goods, finished products.
To monitor the evaluation of any non-compliance observed during in process.
To investigate customer complaints and non-conformities.
To monitor audit & compliance activities. OPs & other SOPs related to product quality.
To maintain compliance standards at each stage of production.
To monitor the job description of each employee of the QA Department.
To monitor the maintenance of documentation for audits & other QA documents.
To implement corrective & preventive action against audit findings.
To organize ISO internal audit as per schedule, & sending audit report to CO (MR's Office).
To ensure in fulfilling questionnaire & necessary document as per the requirement of vendor audit, regulatory audit & other audits.

Compensation & Other Benefits:

Mobile bill, Provident fund, Gratuity
Lunch Facilities: Partially Subsidize
Salary Review: Yearly
Festival Bonus: 2
As per Company Policy.
Job Requirements
Age Specification:

38 to 48 years

Educational Requirements:

Master of Science (MSc) in Chemistry, Masters degree in any discipline
Skills Required: AUDIT AND INSPECTION, Calibration, Cleanroom, Good Communication Skill in Both English Bengali, Process Development, SOP setup and execution

Experience Requirements:

At least 9 year(s)
The applicants should have experience in the following area(s):
Calibration, Cleanroom, Compliance, Compliance Audit, Pharma audit and compliance, Pharmaceuticals
The applicants should have experience in the following business area(s):
Group of Companies, Manufacturing (Light Engineering & Heavy Industry), Multinational Companies, Pharmaceuticals, Plastic/ Polymer Industry

Additional Requirements:

Both males and females are allowed to apply
Must know Advance Excel-like expert in a pivot table, PPT
Leadership Capability.& excellent communication skills
Positive, Self-motivated, Honest, Dedicated, detail-oriented & possessing a good memory.
Sincere, Honest & Accountable for the job
Able to work in a team
Possessing a positive attitude
Capable to handle multiple tasks & able to work under pressure.
Apply Procedure
Apply Instructions:

Photograph must be enclosed with the resume.

Apply Link:

Apply Online