Apex Pharmaceuticals Ltd.
Executive, Marketing Strategy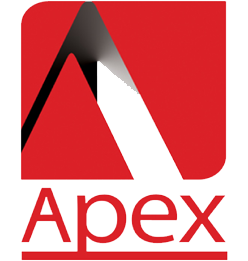 General Info
Published on:

Jul 18, 2022

Deadline:

Aug 17, 2022

Source:

Bdjobs.com

Vacancy:

1
Job Details
Job Nature:

Full-Time

Job Location:

Dhaka. Work at office

Salary:

Negotiable. Apex Pharma Limited offers attractive remuneration with excellent career progression path.

Job Context:

Apex Pharma Limited is the pharmaceutical business of one of the reputed Bangladeshi conglomerate SYED MANZUR ELAHI ENTERPRISE, which operates in leather, footwear, retail, advertising, market research & financial services (namely Apex Tannery Ltd., Apex Footwear Ltd., Apex Investments Ltd., Apex Enterprises Ltd., Grey Advertising Bangladesh Ltd., Quantum Consumer Solutions Ltd., Blue Ocean Footwear etc). We are looking for a Smart, Energetic, Career Oriented person against the position of Executive in the Marketing Strategy Department.

Job Description:

Develop & implement marketing plan and take corrective action as per market feedback.
Design and allocate promotional plan, program, and materials with strong, dynamic, and innovative activities.
Make an annual marketing plan, formulate strategies for specific brands, ensure the growth of existing brands.
Co-ordinate the overall activities of brand management.
New product launching.
Analyze sales- Rx performance to review the marketing plan.
Support sales team to meet the monthly and yearly targets.

Compensation & Other Benefits:

Mobile bill, Tour allowance, Provident fund, Weekly 2 holidays, Insurance
Lunch Facilities: Full Subsidize
Salary Review: Yearly
Festival Bonus: 2
Job Requirements
Age Specification:

25 to 30 years

Educational Requirements:

Master of Pharmacy (M.Pharm) in Any
B. Pharm degree holders can also apply.
Skills Required: Computer skill, Internet Browsing, MICROSOFT OFFICE, team work

Experience Requirements:

1 to 2 year(s)
The applicants should have experience in the following area(s): Sales & Marketing
The applicants should have experience in the following business area(s): Pharmaceuticals

Additional Requirements:

Both males and females are allowed to apply
Candidate must possess excellent planning & execution skill
Good inter personal & communication skills
Strong in MS Word, MS Excel, MS PowerPoint and MS Outlook
Apply Procedure
Apply Instructions:

You can send your CV along with recent colored photograph, NID (Photocopy), all academic certificates (Photocopy) to the mentioned email address. Photograph must be enclosed with the resume. Send your CV to info@apexpharmabd.com.