Social Marketing Company
Program Officer, MMS Project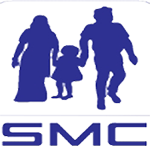 General Info
Published on:

Aug 01, 2022

Deadline:

Aug 15, 2022

Source:

smc-bd.org/job
Job Details
Job Nature:

Full-Time

Job Location:

Anywhere in Bangladesh

Salary:

Negotiable

Job Context:

Social Marketing Company, a large well-reputed not-for-profit company, involved in implementing health and family planning programs throughout the country, wishes to recruit the following position. The Company is implementing a project to set up a sustainable business model where affordable Multiple Micronutrient Supplements (MMS) Tablets will be available for pregnant women across the country. The Company is therefore looking to recruit some bright, innovative and hard-working individuals for the following contractual position under MMS project. The incumbents will be recruited initially for a two years period, which may be extended upon satisfactory performance.

Job Description:

Under the supervision of Regional Coordinator, the incumbents will be overall responsible for implementing field level program activities of SMC, but primarily responsible for the field level implementation of Multiple Micronutrient Supplements (MMS) activities for pregnant women. The incumbents will closely work with SMC Star Network members/ providers, Gynaecologists, General Physicians and Pharmacies as well. They will be responsible for organizing training programs, supervising and monitoring the program activities and will visit Blue Star and Green Star Providers periodically to provide on sight assistance and knowledge to improve counselling skills for them. The Program Officers should have a very close collaboration with the responsible Sales Officers and other Program Officers to ensure creating demand and smooth supply of the product. They will visit Pink Star providers to distribute required logistics, IEC/BCC materials and collect monthly reports. They will ensure availability of MMS products, through backup supply where applicable. They will also coordinate with GoB, NGO officials and all other stakeholders for implementing program activities.
Job Requirements
Age Specification:

At most 40 years

Educational Requirements:

Masters degree in any discipline from any reputed institution.

Experience Requirements:

1 to 2 year(s)

Additional Requirements:

1/2 years' experience in marketing of pharmaceutical products or in implementing nutrition focused public health programs. Experience may be relaxed for deserving candidates.
Good business sense, hard working and ability to work under pressure.
Excellent communication skills both in English and Bangla.
Excellent computer operating skills in MS Office application suite.
Should have a valid motorcycle driving license. However, this criterion may be relaxed for deserving women candidates.
Apply Procedure
Apply Instructions:

Women are encouraged to apply. Interested candidates may apply in confidence with a detailed CV with names and contact information of two referees (professional and non-relative), with two copies of recent passport size color photographs and to the Additional GM-HR, Social Marketing Company, SMC Tower, 33 Banani C/A, Dhaka-1213.

Candidates who do not have original documents in support of their academic credentials, experience and driving license need not to apply. Please mark the position applied for, on the top of the envelope. We are an equal opportunity employer. Photograph must be enclosed with the resume.

Apply Link:

Apply Online