Sun Pharmaceutical Ltd.
Vertical Head- CNS, Oncology, Orthopedic & Respiratory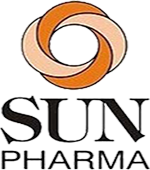 General Info
Published on:

Aug 04, 2022

Deadline:

Aug 19, 2022

Source:

Bdjobs

Vacancy:

1
Job Details
Job Nature:

Full-Time

Job Location:

Dhaka. Work at office

Salary:

Negotiable

Job Description:

Developing annual marketing plan comprising innovative strategies to drive top line achievement, ensure sustainable growth and profitable business of assigned therapies in alignment with the global strategy.
Converting strategies into creative and effective promotional mix/ tactics to attain brand leadership, customer loyalty & team motivation.
Analyzing and allocating resources amongst therapies & brands commensurate with product life-cycle and market opportunity.
Supervise and evaluate team's performance and identify the developmental scopes for their career progression.
Continuously evaluating the effectiveness of strategies and promotional plan as per the market trends and dynamics as well as the financial status and modifying/ customizing them to achieve the objective.
Effectively communicating with the sales team using various media and briefing/ guiding them to improve in-clinic performance and excelling the execution of strategies.
Extensively analyzing market scenario (IQVIA), internal sales, prescription data and competitors' information to monitor assigned therapies & brands' health and build necessary market insights.
Doing field work to build and maintain relationship with country's KOLs & KBLs related to assigned therapies as well as to collect market information.
Identifying new products in segments of interest and ensuring successful new launches.
Carrying out any other task assigned by the management.

Compensation & Other Benefits:

Mobile bill, Profit share, Provident fund, Insurance, Gratuity
Lunch Facilities: Partially Subsidize
Salary Review: Yearly
Festival Bonus: 2
Alternative holiday on Saturday and LTA (bonus)
Job Requirements
Age Specification:

At most 38 years

Educational Requirements:

Master of Pharmacy (M.Pharm),Bachelor of Pharmacy (B.Pharm)
MBA in Marketing from a reputed University with good academic record

Experience Requirements:

At most 10 year(s)
The applicants should have experience in the following business area(s): Pharmaceutical/Medicine Companies

Additional Requirements:

Minimum 2 years of experience for managing a team of brand managers and minimum 10 years of experience of product/ brand management in reputed pharmaceutical company/ companies.
Experience of working with CNS portfolio will get preference.
Proactive, innovative, assertive, team player and committed to deliver quality work.
Good analytical, excellent communication and presentation skill.
Having skills, like - problem solving, decision making motivating others as well as dynamic leadership quality.
Willingness to travel at any places of Bangladesh to do field work and conduct different meetings.
Apply Procedure
Apply Instructions:

If you think you are the best match for the above-mentioned position, please send your application with updated resume & contact telephone number and a recent a passport size color photograph. Photograph must be enclosed with the resume.

Apply Link:

Apply Online