DBL Pharmaceuticals Ltd.
Sr. Executive/ Executive- Analytical Development, R&D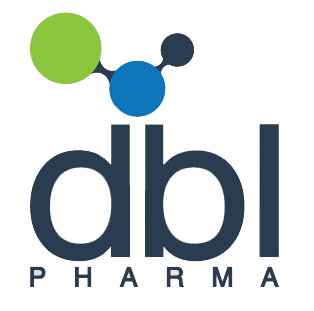 General Info
Published on:

Aug 06, 2022

Deadline:

Aug 15, 2022

Source:

DBL Pharmaceuticals Ltd.
Job Details
Job Nature:

Full-Time

Job Location:

Surabari, Kashimpur, Gazipur

Salary:

Unspecified

Job Context:

DBL Group is one of the most successful diversified corporate houses in Bangladesh. DBL Pharmaceuticals Limited, a DBL Group concern, has established a state-of-the-art manufacturing unit to conform the international standards including WHO cGMP, UK MHRA, and USFDA to cater the local market and the global market as well, for high-end branded Generics. DBL Pharmaceuticals Ltd. is looking for talented and aspiring individuals as Sr. Executive/ Executive - Analytical Development, R&D.

Job Description:

Thorough knowledge of analytical instruments handling like HPLC, GC, PSD, AAS, Auto-titrator, IR and others.
Performs analysis of all laboratory samples including raw material, in-process, finished products, purified water, cleaning validation and stability samples using analytical instruments and established analytical procedures and techniques.
Carryout analytical activities related to analytical method development/validation for assay, related substances, dissolution and cleaning method.
Review, draft and compilation of documents such as stability protocols, finished and raw material specifications, method of analysis, validation protocols and validation reports, transfer protocol, transfer report, SOP etc.
Record the results and maintained of the raw data in the laboratory note book.
Prepare, execute and complete IQ/OQ/PQ of new instruments
Periodical calibration of all the instruments as per SOP.
Disposes of waste solvents and orders any chemicals or laboratory supplies as required.
Review and updating the analytical data to maintain cGMP/GLP compliance status in the laboratory.
Job Requirements
Educational Requirements:

M.Pharm/ B.Pharm/ M.Sc in Chemistry, Applied Chemistry, Bio-Chemistry from reputed University.

Experience Requirements:

Minimum 1 year experience in Pharmaceutical Industry.

Additional Requirements:

Sound knowledge on Analytical and Laboratory instruments
Excellent written and verbal communication skill.
Apply Procedure
Apply Instructions:

Please email your updated resume to hr@dbl-pharma.com. The Subject line of the email should mention the position advertised.