Navana Pharmaceuticals Ltd.
Executive/ Sr. Executive, Microbiology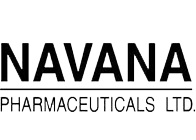 General Info
Published on:

Sep 19, 2022

Deadline:

Sep 28, 2022

Source:

Bdjobs
Job Details
Job Nature:

Full-Time

Job Location:

Narayanganj, Narayanganj (Rupganj). Work at office

Salary:

Negotiable

Job Context:

Navana Pharmaceuticals Ltd. is undergoing major expansion to meet the growing need of domestic as well as export market. Navana is looking for enthusiastic, ambitious and hardworking individual for the following position.

Job Description:

To perform microbiological tests (such as Microbial Enumeration, Identification of Specified Microorganisms, Sterility, Bioassay) of Raw material, Incipient and Finished product.
To perform microbiological analysis of Purified Water, Water For Injection, Source Water and Drinking Water.
To perform environment monitoring of the different clean rooms.
To prepare media for routine microbiological analysis and perform Growth Promotion Test of different Microbiological Media.
To monitor and maintain inventory of microbiological media, reagents, reference microorganism culture (ATCC) and indicators.
To perform Antimicrobial Effectiveness Testing.
To perform validation of different Microbiological Test Methods, Moist Heat Sterilization Process and Dry Heat Sterilization Process.
To prepare trend analysis of water test results and environment monitoring data.
To perform media filling of the aseptic lines in co-ordination with production department & prepare final report with all intervention including proper justification.
To perform and monitor the calibration of Equipments in the Microbiology Laboratory.
To prepare reports, update SOPs and others documents according to WHO cGMP, BP and USP requirement.

Compensation & Other Benefits:

Mobile bill, Profit share, Provident fund, Weekly 2 holidays, Gratuity
Lunch Facilities: Partially Subsidize
Salary Review: Yearly
Festival Bonus: 2
Group Life Insurance
Job Requirements
Age Specification:

At most 32 years

Educational Requirements:

M.Sc in Microbiology preferably from a Public University.

Experience Requirements:

At least 2 year(s)

Additional Requirements:

Good interpersonal & communication skills and ability to work under pressure.
2 years working experience in the mentioned department.
Apply Procedure
Apply Instructions:

Photograph must be enclosed with the resume. Eligible candidates are invited to apply with a recent passport size photograph, Complete CV, Hand written application, NID copy, All Academic certificates` copies, Experience certificates to HRD of Navana Pharmaceuticals Limited, House # 99, Road # 4, Block # B, Banani

Apply Link:

Apply Online