One Pharma Ltd.
Executive, Legal Affairs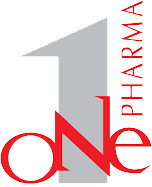 General Info
Published on:

Nov 03, 2022

Deadline:

Nov 30, 2022

Source:

Bdjobs.com

Vacancy:

1
Job Details
Job Nature:

Full-Time

Job Location:

Dhaka. Work at office

Salary:

Tk. 40000 (Monthly)

Job Description:

To perform as represenative of the company for legal affiars.
To research information and preparing legal documents.
To write legal notes, drafts and other necessary write up.
To provide legal advice to the concerned; corresponding with them and explaining complex legal matters.
To assit legal advisor for company's legal perspective issues.
To attend court to assist with the presentation of cases.
To keep contact and coordinate with different DIFE personnels and offices all over the country
To maintain liasion with fellow professionals on behalf of clients.
Keeping up to date with changing legislation specially of Labor Law Bangladesh.

Compensation & Other Benefits:

T/A, Mobile bill, Tour allowance, Provident fund
Lunch Facilities: Partially Subsidize
Salary Review: Yearly
Festival Bonus: 2
Attractive benefit package as per company policy.
Job Requirements
Age Specification:

At most 38 years

Gender Specification:

Male

Educational Requirements:

Bachelor of Law (LLB)
PGD in HRM is preferrable
Skills Required: Bangla and english typing Skills, Excellent communication skill, Labor Law, Negotiation Persuasion Skills

Experience Requirements:

At least 3 year(s)
The applicants should have experience in the following area(s): Labor Law
The applicants should have experience in the following business area(s): Pharmaceuticals

Additional Requirements:

Only males are allowed to apply.
Apply Procedure
Apply Instructions:

Photograph must be enclosed with the resume. Send your CV to career.onepharma@gmail.com

Apply Link:

Apply Online