Kemiko Pharmaceuticals Ltd.
Manager- Quality Control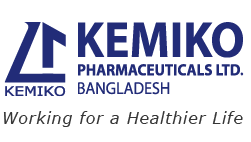 General Info
Published on:

Nov 15, 2022

Deadline:

Nov 30, 2022

Source:

Bdjobs

Vacancy:

1
Job Details
Job Nature:

Full-Time

Job Location:

Rajshahi

Salary:

Negotiable

Job Description:

To implement and maintain GMP,GLP, GDP practices in in the factory.

To prepare, check and approve all documents i.e. site master file, VMP, analytical methods, BMR, BPR, job description, drug master files, protocols and SOP(s).

To manage and conduct quality control & quality assurance activities by planning, organizing, coordinating, scheduling and assigning activities.

To ensure that cGMP requirements and quality standards are recognized, understood and maintained throughout the company.

To conduct training on -


Operation of QC Instruments.
UV-Visible Spectrophotometer,
HPLC (High Performance Liquid Chromatography),
AAS (Atomic Absorption Spectrophotometer)
Dissolution Tester,
TOC (Total Organic Carbon Analyzer)
Potentiometric Titration, Karl Fischer Titration,
GC (Gas Chromatography) and other analytical instruments.

Documentations & SOP(s)


To ensure the in process quality control in production floor and finished products and implement in house policies and procedures as well as other applicable regulation and guidelines for Quality Assurance.
To review of batch document and approval for batch release.
To handle product complaint.
To check the sorting of returned Products (Expired, damaged) & make ready for disposing by third party.
To prepare, check & approved the all certificates of all process validation, stability data.
Method validation of analytical test report for local & imported products.
Receiving, sampling, analysis, reporting and documentation of raw materials, packaging materials and finished products.
To perform internal audit (routinely) throughout the factory.
To perform any other activities directed by higher management.

Compensation & Other Benefits:

Salary Review: Yearly
Festival Bonus: 2
Job Requirements
Age Specification:

At least 25 years

Gender Specification:

Male

Educational Requirements:

M. Pharm or M.Sc in Chemistry/ Biochemistry/ Applied Chemistry from any reputed University.

Experience Requirements:

At least 5 year(s)
The applicants should have experience in the following business area(s): Pharmaceuticals

Additional Requirements:

Only males are allowed to apply.
Apply Procedure
Apply Instructions:

Interested candidates who fulfill the above-mentioned requirements are requested to Apply Online or mail to below address. hr.faruk@kemikopharma.com. Photograph must be enclosed with the resume.

Apply Link:

Apply Online