ACI Limited
Microbiologist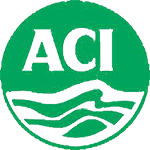 General Info
Published on:

Nov 13, 2022

Deadline:

Nov 24, 2022

Source:

Bdjobs
Job Details
Job Nature:

Full-Time

Job Location:

Narayanganj

Salary:

Unspecified

Job Description:

Setting microbiological standards of all raw materials, process water and finished products including sterility testing of parenteral preparation as per requirements of compendium and develop test procedures for all microbiological analysis.
Setting microbiological standards of different production locations, environment, water system and microbiological laboratory environment as well testing booth.
Ensuring collection of samples as per GSP and undertake microbiological analysis of raw materials and finished products which include liquid, creams, ointments and parenteral preparation.
Determining potency of all antibiotics in raw materials and finished products as per requirement.
Organizing and undertaking the Environmental Monitoring program including the review of EM records, investigation & Action levels, Implementation & more.
Monitoring routine microbiological testing of purified water and treated water/potable water from each point of use at predetermined frequency.
Determining visible & sub visible particle of sterile product.

Compensation & Other Benefits:

As Per Company policy.
Job Requirements
Age Specification:

22 to 28 years

Educational Requirements:

Master of Science (MSc) in Microbiology.

Experience Requirements:

Additional Requirements:

Both males and females are allowed to apply.
Apply Procedure
Apply Instructions:

Photograph must be enclosed with the resume.

Apply Link:

Apply Online