Globex Pharmaceuticals Ltd.
National Sales Manager (NSM)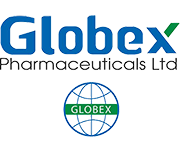 General Info
Published on:

Jan 07, 2023

Deadline:

Feb 04, 2023

Source:

Bdjobs
Job Details
Job Nature:

Full-Time

Job Location:

Head Office, but field visit is mandatory. Anywhere in Bangladesh.

Salary:

Negotiable

Job Description:

To achieve monthly sales target set by Company as per policy.
Responsible for obtaining profitable results through the sales team by developing the team through motivation, counseling, skill development and product knowledge development.
Manage the sales administration function, operational performance reporting, streamlining processes and system wherever possible and advising senior management on maximizing business relationships and creating an environment where customer service can flourish.
Responsible for managing the sales team, developing a business plan covering sales, revenue and expense controls, meeting agreed targets and promoting the organization's presence throughout our all region.
Assist in the development of the annual marketing plan, specifically advising on: realistic forecasts for each product and territory (based on the study of historical data, market trends, competitive activity, promotional strategy and sales effort), realistic costs of operating the sales force; sales promotion program plans.
Ensure that all field force activities are in accordance with the guidelines of the Medicine Bangladeshi Code of Conduct.
Responsible for planning and direction of Zonal Manager, Area Manager and Sales Representatives to accomplish specific objects and intent them with responsibility.
Responsible for monitoring the performance of the sales team by establishing a system of reports and communications involving sales report, cyclical sales meetings.
Plan and implement a specific appraisal system that describes the responsibilities and performance standards for each member of the sales team, set individual territory sales and plan.
Observe the performance of medical information officer in the field on a regular basis.
Provide high standard of on job training for the medical information officer so that they possess sufficient medical and technical knowledge to present information on the company's products in an accurate and balance manner.
Manages personnel and develops sales and sales support staff.
Accurately forecasts annual, quarterly and monthly cash revenue streams for every product and Depot.
Coordinates proper company resources to ensure efficient and stable sales results.
Develop new opportunity of Doctor's visit for MPO, AM, ZSM.

Compensation & Other Benefits:

As per Company policy.
Job Requirements
Age Specification:

At least 45 years

Educational Requirements:

M. Pharm. / M. Sc from any reputed university.
MBA will add an extra advantage.

Experience Requirements:

At least 15 year(s)

Additional Requirements:

Experience of minimum 15 Years in relevant field.
Skill Required: Brand Promotion, Business development, Consumer durable -Sales & marketing.
Having Territory wise Doctor List.
Having good relationship with doctors & Chemist with contact number.
Apply Procedure
Apply Instructions:

Send your CV to pharma.gplc@gmail.com. Interested candidates are encouraged to send their application with updated CV attached with Passport size Photograph by 04th February, 2023 in the following address. Please mention the position applied for on the subject line or top of the envelops.

Globex Pharmaceuticals Ltd.
HR & Admin Department
17/4 (2nd Floor) Taoheed Tower-4, Tolarbag, Mirpur-1, Dhaka-1216
Or

Send your CV to: pharma.gplc@gmail.com