One Pharma Ltd.
Executive/Senior Executive, PMD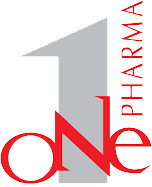 General Info
Published on:

May 11, 2023

Deadline:

May 31, 2023

Source:

One pharma limited
Job Details
Job Nature:

Full-Time

Job Location:

Work at office

Salary:

Negotiable

Job Description:

Formulate & implement product wise marketing strategies & overseeing ongoing product activities along with ensuring corrective action as per market feedback.
Be responsible for gathering and compiling market and competitors' data to define market size, market share, opportunities and threats across all the company's product categories and markets.
To track & monitor competitors promotional and marketing activity, provide feedback to reporting authority, design and implement strategic reactions.
Develop the planned promotional materials (Literature, pad, booklet, sticker, poster, gift etc.) within the allocated budget.
Participate actively in lectures, seminars, symposium etc. to enhance product and organizational image and build relation with key customer groups.
Visit doctors and chemists to get the real pulse of the market and set strategies and train Medical
Information Officers and other Field Forces accordingly.
Generating innovative ideas in changing & developing promotional programs
To introduce new product and ensure individual product Growth.
Design and Allocate promotional plan, program and materials with strong, dynamic and innovative activities.
Analysis Rx Data and Sales reports for upbringing the desired sales and product promotion outcome.

Compensation & Other Benefits:

Mobile bill, Tour allowance, Provident fund
Lunch Facilities: Partially Subsidize
Salary Review: Yearly
Festival Bonus: 2 (Yearly)
Job Requirements
Age Specification:

At most 35 years

Educational Requirements:

Bachelor of Pharmacy (B.Pharm), Master of Pharmacy (M.Pharm)
Public University Graduates are preferred
Skills Required: Advance MS Excel, Data Analysis, MS Power BI, Pharmaceutical Product
Management, Reporting Dashboard

Experience Requirements:

2 to 6 year(s)
The applicants should have experience in the following area(s): Pharmaceuticals
The applicants should have experience in the following business area(s): Pharmaceuticals

Additional Requirements:

Both males and females are allowed to apply.
Apply Procedure
Apply Instructions:

Send your CV to career@onepharmaltd.com