Evercare Hospital Dhaka
Pharmacist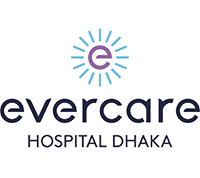 General Info
Published on:

May 23, 2023

Deadline:

May 29, 2023

Source:

Bdjobs.com
Job Details
Job Nature:

Full-Time

Job Location:

Dhaka. Work at office

Salary:

Job Context:

Department/Division: Medical Services
Functions: Pharmacy
Employment Type: Full Time Staff (Permanent)
Office Location: Evercare Hospital Dhaka
Office Timing: Roster Hour
Job Level: Entry Level
Reports To: Head of Pharmacy

Job Description:

Prepares and/or oversees the preparation and dispensing of prescription medications to patients or medical practitioners; makes decisions regarding generic substitution of prescribed pharmaceuticals.
Being responsible for the accurate dispensing and timely distribution of drugs and medication for inpatient.
Counsels patients and/or medical practitioners on drug indications/contraindications, dosage, drug interactions, and side effects; provides other drug and pharmaceutical information as appropriate.
Oversees the acquisition and disbursement of drugs and medications to various offices, clinics, and other sites.
Provides guidance and training to pharmacy staff and monitors their performance.
Dispensing of Narcotic Drugs as per the prescription of the patients.
Establishes and maintains methods and manner of storage and record keeping systems to provide for safekeeping of pharmaceuticals.
Follows established departmental policies, procedures, and objectives, continuous quality improvement objectives, and safety, environmental, and/or infection control standards.
Prepare the monthly plan of action for IP Pharmacy with the assistance of the head of Pharmacy.
Performs miscellaneous job-related duties as assigned.
Additional Job Responsibilities:
Represent the Cardiac arrest team and maintain the Crash Cart and Blue Bag stock
Maintain, regular use and check the availability of drug in floor stock
Monitor the Adverse drug reaction and report of ADR.
Medicine received from pharmacy: When medicine will be delivered from Pharmacy, it will be cross checked to track the dispensing error and medicine received time will be documented.
Patient box checking to monitor the medicine administration at right time as well as administration error.
Job Requirements
Age Specification:

24 to 30 years

Educational Requirements:

M.Pharm/ B.Bharm from reputed university also preferable.
Must have Pharmacy Council Registration

Experience Requirements:

At least 1 year(s)
Apply Procedure
Apply Instructions:

Please read the job description carefully. Do Not apply unnecessarily if it does not match with your profile and your interest. It is encouraged to Apply through online or any one can send their CV through email (recruit@evercarebd.com) or hard copy CV to HR department. Photograph must be enclosed with the resume.

Apply Link:

Apply Online