Beacon Pharmaceuticals PLC
Chronic Care Coordinator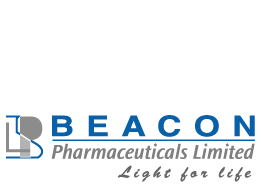 General Info
Published on:

Nov 09, 2023

Deadline:

Nov 23, 2023

Source:

Bdjobs.com
Job Details
Job Nature:

Full-Time

Job Location:

Anywhere in Bangladesh

Salary:

Job Context:

BEACON Pharmaceuticals PLC is a vision-driven company and designed to conform to the world standards like US FDA, UK MHRA, TGA Australia and WHO cGMP.
To support and strengthen our existing Chronic Care sales team, we are looking for smart, energetic and intelligent individuals for the post of Chronic Care Coordinator.

Job Description:

Promotion of antidiabetic & cardiovascular drugs to doctors.
Achievement of given monthly sales target and order collection from chemist shops.

Compensation & Other Benefits:

One of the highest salary and TA/DA package of the industry, Lucrative incentive policy, Provident fund, Gratuity, Group insurance, Hospital and medicine support, Festival & Profit bonus, Motorcycle, Mobile phone, Foreign tour and Excellent professional environment with immense opportunity for faster career growth progression.
Job Requirements
Age Specification:

At most 32 years

Educational Requirements:

B.Sc / M.Sc in any subject or B.Pharm / M.Pharm.

Experience Requirements:
Apply Procedure
Apply Instructions:

Photograph must be enclosed with the resume.

Apply Link:

Apply Online