Novartis (Bangladesh) Ltd.
Sr. Portfolio Executive/ Assistant Portfolio Manager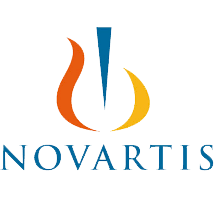 General Info
Published on:

Jun 20, 2019

Deadline:

Jun 30, 2019

Source:

bdjobs.com

Vacancy:

Unspecified
Job Details
Job Nature:

Full-Time

Job Level:

Unspecified

Job Location:

Anywhere in Bangladesh

Salary:

Unspecified

Job Description:

The incumbent is required to develop deep understanding of relevant disease areas and treatment practices while making use of global repository of scientific knowledge and tools to provide solutions for better patient outcome.
In the process she/he will liaise with different stakeholders within and outside the organization to plan and execute initiatives to achieve annual objectives.
Job Requirements
Age Specification:

Unspecified

Gender Specification:

Unspecified

Educational Requirements:

Preferably a medical graduation (MBBS) or graduation in Pharmacy/Marketing from any reputed university. Post Graduation in Marketing is highly preferred.

Job Requirements:

3+/5+ years Brand Management experience. Field experience of 1-2/3-4 years will also be considered as a definite advantage
Entrepreneurial, self-driven and innovative attitude.
Excellent verbal and written communication skills both in English & Bengali
Should have openness to travel across the country

Experience Requirements:

3 to 5 year(s)
Apply Procedure
Apply Instructions:

Photograph must be enclosed with the resume.

Apply Link:

Apply Online