ACI Limited
Product Development Officer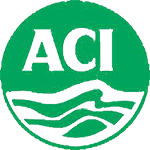 General Info
Published on:

Aug 06, 2019

Deadline:

Aug 26, 2019

Source:

bdjobs.com

Vacancy:

Unspecified
Job Details
Job Nature:

Full-Time

Job Level:

Unspecified

Job Location:

Narayanganj

Salary:

Unspecified

Other Benefits:

Provident fund, Gratuity
Lunch Facilities: Full Subsidize
Salary Review: Yearly
Festival Bonus: 2

Job Description:

To perform physical and chemical tests required for pre-formulation study by lab batch analysis.
To perform physical and chemical tests required for stability analysis such as accelerated stability, real time or ongoing study of new products.
Review & change implement of analytical methods and development procedure considering easiness, minimum consumption of reagent or solvent and reduction of cost.
To perform physical and chemical tests relevant to analytical method development and validation.
Prepare product sample for submission to Drug testing Laboratory as per established protocol.
Prepare and update all documents i.e. specifications, formulations, process sheet, BPR, procedures and instructions related to cGMP & ISO.
Undertake work related to specification change of new & current product.
Carry out calibration, Operation qualification, Record & control of assigned instrument of product development department.
Review & update assigned product files, maintain QMS application & EMS documentation.
Job Requirements
Age Specification:

22 to 40 years

Gender Specification:

Unspecified

Educational Requirements:

Master of Pharmacy (M.Pharm) in Pharmacy

Job Requirements:

Both males and females are allowed to apply
Candidates with relevant experience will get preference.

Experience Requirements:
Apply Procedure
Apply Instructions:

Photograph must be enclosed with the resume

Apply Link:

Apply Online