Rephco Pharmaceuticals Ltd.
Product Development Officer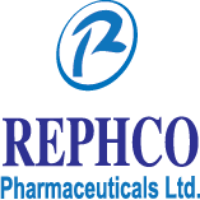 General Info
Published on:

Sep 04, 2019

Deadline:

Sep 20, 2019

Source:

bdjobs.com

Vacancy:

2
Job Details
Job Nature:

Full-Time

Job Level:

Unspecified

Job Location:

Barishal

Salary:

Negotiable

Job Description:

Prepare product formulation and product specification according to dosage form.
Preparation of Recipe, Annexure of different dosage for finished Pharmaceuticals Products.
Develop the analytical method validation protocol & perform analytical activities and reports of all Raw Materials, Bulk and Finished products.
Preparation of stability study protocol and ensure their reports as per protocol.
Prepare Protocols and reports of different type of validation activities i.e. Process, Cleaning and Analytical Method Validation.
Prepare Analytical data sheet, SOP, BMR and BPR, Specification of Raw and Packaging materials.
Compatibility study of Product Holding Time.
Prepare the Manufacturing Master Documents and Product Master file.
New product Development with Formulation designing and project planning to meet the time line for a specific project.
Responsible to ensure that the cGMP, GLP.
Job Requirements
Age Specification:

At most 30 years

Gender Specification:

Male

Educational Requirements:

M. Pharm /M.Sc in chemistry from any reputed university.
No need to apply who have CGPA below 4.0 both of SSC and HSC.

Job Requirements:

Only males are allowed to apply
At least 5 years in the reputed Pharmaceuticals Company
Experience may relax for higher deserving candidate.
Knowledge on independently operation of following instruments- UV- Visible. Spectrophotometer, FTIR and HPLC etc.
Knowledge on GLP, Validation, Drug Rules & Regulations.
Ability to work under pressure. Good Computer literacy like MS office, Adobe Illustrator.
Strong communication skill.

Experience Requirements:

At least 5 year(s)
Apply Procedure
Apply Instructions:

If you are interested and your credentials meet the requirements of the above position

Apply Link:

Apply Online