NIPRO JMI Pharma Ltd.
Product Executive/ Sr. Product Executive, PMD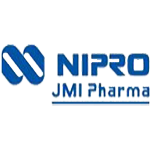 General Info
Published on:

Jan 08, 2020

Deadline:

Jan 16, 2020

Source:

bdjobs.com

Vacancy:

Unspecified
Job Details
Job Nature:

Full-Time

Job Level:

Unspecified

Job Location:

Dhaka

Salary:

Negotiable

Other Benefits:

Mobile bill, Provident fund, Gratuity
Lunch Facilities: Partially Subsidize
Salary Review: Yearly
Profit Bonus.
Festival Bonus: 3 Yearly.
Insurance.
Leave Encashment.
Pick & Drop service.
Weekly Holiday: 02 days

Job Description:

Set the market share, profit and growth objectives of assigned products and prepare annual marketing plan to achieve those objectives.
Transform & implement the annual marketing plan through action plan.
Keep in close touch with the changing market environment and customer needs and propose new products to meet those needs.
Coordinate with other departments e.g. production, regulatory, product development etc.
Develop the planned promotional materials (Literature, pad, booklet, sticker, poster, gift etc.) within the allocated budget.
Conduct monthly cycle meeting in different depots & give training to the field forces.
Ensure achievement of sales & prescription of the assigned products through field forces.
Participate actively in lectures, seminars, symposium etc. to enhance product and organizational image and build relation with key customer groups.
Visit doctors and chemists to get the real pulse of the market and set strategies accordingly.
Job Requirements
Age Specification:

27 to 30 years

Gender Specification:

Unspecified

Educational Requirements:

M. Pharm/ B.Pharm / MS in Biochemistry & Molecular Biology/ Biotechnology from any reputed university

Job Requirements:

Both males and females are allowed to apply
English Medium (O-Level/ A Level) Candidates are Preferable
Excellent presentation and communication skills both in Bangla and English.
Computer literacy in MS Word, MS Power point and MS Excel.

Experience Requirements:

1 to 2 year(s)
The applicants should have experience in the following area(s): Pharmaceuticals
The applicants should have experience in the following business area(s): Pharmaceuticals
Apply Procedure
Apply Instructions:

Photograph must be enclosed with the resume.

Apply Link:

Apply Online