Renata Limited
General Manager - Formulation Development, Strategic Product Development Unit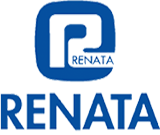 General Info
Published on:

Jan 06, 2020

Deadline:

Jan 20, 2020

Source:

bdjobs.com

Vacancy:

1
Job Details
Job Nature:

Contractual

Job Level:

Unspecified

Job Location:

Dhaka (Mirpur)

Salary:

Negotiable

Job Description:

Responsible for Monitoring and reviewing of various stages of product development activities such as Pre-formulation, Prototype formulation development, formulation and Process optimisation, Scale up and Exhibit batches of assigned products.
Reviewing of various supportive documents for Import licenses, BENOC and Mfg licenses for assigned products.
Co-ordination with various CFTs like Technology transfer, Analytical development, Packaging development, IP team and development quality assurance to completion of development on time.
Finalising of strategies for product development through review of literature, Patents, conceptualisation, experimental designing and supervision of entire development activities for regulatory markets USA
Responsible for carrying out all formulation development activities by complying the GLP procedures and QbD based product approach.
Responsible for Project resources management, timelines and risk assessments at various stages of product development.
Setting of product development milestones for assigned projects.
Review of Stability data, Direct Exposure (DE) data and designing of Stability Studies based on requirements of projects.
Review of various In-Process and Finished product and stability Specifications based on the stability and lab scale batch data.
Responsible for Planning, Optimisation of formulation and process and execution of Scale up and Exhibit batches for assigned products.
Review of various technical documents including Product Development Report, Scale up reports, Exhibit batch reports and Quality over all summary and other relevant document for regulatory submission.
Responsible for addressing all FDA deficiencies like IR and CR letters by providing sound technical inputs and justifications in timely manner.
Reviewing of Pilot BE results and finding of discriminating dissolution media for assigned products.
Trouble shooting of products at various stages of product development.
Updating of various product development SOPs based on requirement.
Job Requirements
Age Specification:

35 to 45 years

Gender Specification:

Unspecified

Educational Requirements:

M.Pharm with B.Pharm in Pharmaceutical Science

Job Requirements:

15+ years' Experience in a similar position within Industry will be given preference.
Leading Team Leaders of different functions like Formulation development, Technology transfer, Analytical development, Packaging development, IP team and development quality assurance to achieve business goal for the organization. Product portfolio includes solid orals for ANDA and 505b(2) applications.
Review of supportive documents for Import License and Manufacturing License.
Development of high-quality products for US and EU markets with use of QbD approach i.e. Design of QTPP, CQA, Initial risk assessment, design of experiments (DOE), optimization of critical process parameters (CPPs), Updated risk assessment design space and control strategy.
Preparation of User Requirement Specifications (URS) and procurement of equipment's based on requirement.
Planning, supervision of internal, external development projects at CROs and CMOs, co-ordination with clinical departments for sample submission for bio-studies.
Planning, supervision of internal, external tech transfer (Scale up and Exhibit batches), site transfer projects and trouble shooting at different stages of product development
Ensuring of Good laboratory practices and updating of various development SOPs

Experience Requirements:

15 to 18 year(s)
Apply Procedure
Apply Instructions:

Photograph must be enclosed with the resume.

Apply Link:

Apply Online