Renata Limited
Principal Scientific Advisor (R&D)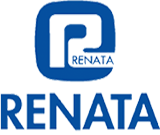 General Info
Published on:

Jan 06, 2020

Deadline:

Jan 20, 2020

Source:

bdjobs.com

Vacancy:

1
Job Details
Job Nature:

Contractual

Job Level:

Unspecified

Job Location:

Dhaka (Mirpur)

Salary:

Negotiable

Job Description:

Responsible for heading overall development groups like Formulation development, Technology transfer, Analytical development, Packaging development, IP team and development quality assurance to achieve business goal of Regulatory Product portfolio of ANDA (generic product) filings for regulatory market USA.
Execution and Finalisation of strategies for product development through review of literature, Patents, conceptualisation, experimental designing and supervision of entire development activities for regulatory markets. E.g. USA/ Europe/ Australia/ Canada etc.
Reviewing and trending of analytical results and planning of development based on analytical results.
Responsible for Project resources management, timelines and risk assessments at various stages of product development.
Setting of milestones for assigned projects.
Responsible for Planning, Optimisation of formulation and process and execution of Scale up and Exhibit batches for assigned products.
Review of various technical documents including Product Development Report and Quality over all summary and other relevant document for regulatory submission.
Responsible for addressing all FDA deficiencies like IR and CR letters by providing sound technical inputs and justifications in timely manner.
Job Requirements
Age Specification:

40 to 50 years

Gender Specification:

Unspecified

Educational Requirements:

PhD in Pharmaceutical Science.
M. Pharm with B. Pharm in Pharmaceutical Science.

Job Requirements:

18+ years' Experience in a similar position within Industry will be given preference.
Working on development of global generic formulations (ANDAs) for US, Europe, Australia, Canada, Brazil, RSA and Russia and other Emerging markets.
Extensive knowledge of product development lifecycle for regulatory markets from development to commercial launch.
Knowledge of GMP requirements and Process development. Well versed with CMC, QbD. Biopharmaceutics, pharmacokinetic data analysis and regulatory requirements for product development and research. Good knowledge of DOE.
Knowledge in managing portfolios like Immediate release complex formulations, multi vitamin formulation, delayed release formulations, HME technology, pellets coating and controlled release products and parenteral lyophilized as well as liquid and powder filled products.
Knowledge of oral solids development and discriminatory media to get the successful bioequivalence of complex drugs.
Has knowledge of IVIVC, risk assessment and control strategy for product and process development to large scale production.
Working on differentiated products like sprinkle products, nano particles and liposomes for oncology drugs.
Over 50 products in various advance regulatory markets are approved and commercialized.

Experience Requirements:

18 to 20 year(s)
Apply Procedure
Apply Instructions:

Photograph must be enclosed with the resume.

Apply Link:

Apply Online