D16 Pharma & Biotec Ltd.
Monitoring & Evaluation Officer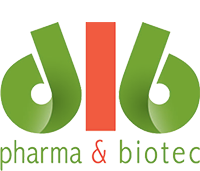 General Info
Published on:

Jan 06, 2020

Deadline:

Feb 05, 2020

Source:

bdjobs.com

Vacancy:

Unspecified
Job Details
Job Nature:

Full-Time

Job Level:

Unspecified

Job Location:

Dhaka

Salary:

Negotiable

Other Benefits:

Mobile bill, Medical allowance, Provident fund, Weekly 2 holidays, Gratuity
Lunch Facilities: Full Subsidize
Salary Review: Yearly
Festival Bonus: 3

Job Description:

Set up and ensure implementation of M&E data base system by collection of information, data analysis and preparing progress reports in time.
Issues based and outcome monitoring data collection, data entry and assist to analyze, prepare monitoring reports (with observation & recommendation) and share with concerned personnel.
Ensure systematic quality checking of MIS and monitoring information, update beneficiary's profile, data collection, and prepare qualitative case study.
Conduct different small scale Research, Baseline & End-line and lessons learn survey, and preparing reports.
Monitoring findings sharing with D16 team in coordination and progress review meeting.
Specific incident investigation, prepare report and share with concerned persons and with management.
Ensure that best practices in Monitoring Evaluation are integrated.
Implement/support project activities according to individual work plan and building on project set objectives.
Organize and/or participate actively in regular team meetings.
Any other relevant assignments deemed necessary for D16 Senior Management.

Job Context:

The Monitoring & Evaluation (M&E) Officer will be responsible for effectively managing information, communication and outreach efforts and delivering a high-quality, results-oriented.
Job Requirements
Age Specification:

22 to 35 years

Gender Specification:

Male

Educational Requirements:

Master of Business Administration (MBA) in Accounting, Master of Science (MSc) in Statistics, Masters in Information Systems Security (MISS), Master of Information & Communication Technology (MICT)
Master's in Statistics / Accounting from any recognized university will preferable.
Skills Required: Ability to Work Under Pressure, Documentation, Excellent communication skill, Self motivated, Time Management

Job Requirements:

Only males are allowed to apply
M&E techniques and processes
Data collection and management, Analytical and research skills
Good command over report writing in English
Good interpersonal skills
Excellent computer knowledge on MS word, Excel, Power point, E-mail etc.

Experience Requirements:

2 to 5 year(s)
Apply Procedure
Apply Instructions:

Photograph must be enclosed with the resume.

Apply Link:

Apply Online