Renata Limited
Deputy General Manager - Analytical Development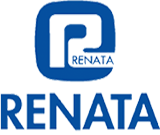 General Info
Published on:

Jan 06, 2020

Deadline:

Jan 20, 2020

Source:

bdjobs.com

Vacancy:

1
Job Details
Job Nature:

Contractual

Job Level:

Unspecified

Job Location:

Dhaka (Mirpur)

Salary:

Negotiable

Job Description:

Establish and carryout departmental goals and procedures.
Manage laboratory activities to support product development with laboratory compliance.
Planning with team leaders for execution of assigned projects and provide technical supports.
Coordinating with vendors/ CROs for new project proposals, technical discussion and resource management for laboratory day to day activity.
Coordination with different cross-functional teams to resolve analytical issues.
Coordination with product development team to timely support for product development.
Review of analytical method development reports, specifications, standard test procedures and standard operation procedures.
Review and approval of analytical method validation protocols and reports.
Review of the deficiency given by regulatory bodies.
Ensure timely support to regulatory affairs for submission of dossiers for registration.
Identify places to cut costs and to improve robust, rugged and cost-effective product.
Responsible for technology transfer from analytical development laboratory to quality control for commercial manufacturing.
Job Requirements
Age Specification:

35 to 45 years

Gender Specification:

Unspecified

Educational Requirements:

M.Sc with B.Sc in Chemistry

Job Requirements:

14+ years' Experience in a similar position within Industry will be given preference.
Analytical: Hands on experience on Analytical Method development by following QBD (DOE) approach, Analytical Method validation/verification, Analytical Method transfer, Stability Studies & trouble shooting.
Documentation: Designing specification, Test procedure, Technical report writing for dossier filling, response to regulatory query and quality documents preparation (Justification/SOP/Investigation Reports/Incident/Deviation/CAPA)
Technology Transfer: Thorough understanding on Technology Transfer requirement as required by regulatory agency.
Audit and Compliance: Have directly handled USFDA, MHRA and other regulatory audits as Analytical method validation SME (Subject Matter Expert)
Have a good awareness of cGLP, cGMP and QbD principles through Continuous oral And Visual Training.
Have knowledge in regulatory requirements and Quality guidelines as per FDA.

Experience Requirements:

14 to 18 year(s)
Apply Procedure
Apply Instructions:

Photograph must be enclosed with the resume.

Apply Link:

Apply Online