JMI Group
Executive- Drug Regulatory Affairs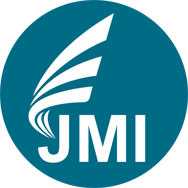 General Info
Published on:

Feb 04, 2020

Deadline:

Feb 15, 2020

Source:

bdjobs.com

Vacancy:

Unspecified
Job Details
Job Nature:

Full-Time

Job Level:

Unspecified

Job Location:

Dhaka

Salary:

Negotiable

Other Benefits:

Mobile bill, Provident fund, Insurance
Lunch Facilities: Partially Subsidize
Salary Review: Yearly
Festival Bonus: 2
Leave Encashment

Job Description:

Submission of Recipe for new product licenses.
Developing and writing clear arguments and explanations for new product licenses and license renewals;
Preparing submissions of license variations and renewals to maintain strict deadlines;
Liaising with, and making presentations to, regulatory authorities;
Monitoring and setting timelines for license and renewal approvals;
Undertaking and managing regulatory inspections;
Negotiating with regulatory authorities about product price for marketing the product ;
Preparing submissions of NOC (No objection Certificate).
Specifying advertisement, labeling, product promotional material (PPM) and packaging requirements which approved by DGDA.
Preparing drug clearance for raw material & finished product which release from port.

Job Context:

JMI Group is the most promising and fast-growing business conglomerate in the Country. JMI is the trend setter in joint venture projects in the health care sector in Bangladesh. It has already been tied up with world-renowned NIPRO Corporation, Japan, Republic of South Korea, Star Syringe Ltd., UK, China & Turkey.
Job Requirements
Age Specification:

25 to 30 years

Gender Specification:

Unspecified

Educational Requirements:

Master of Pharmacy (M.Pharm),Master of Science (MSc),Master of Social Science (MSS)

Job Requirements:

At least 1-2 years experience in similar role
Pro-active, smart, enthusiastic and career oriented
Strong interpersonal skills and excellent communication skills
Disciplined, Energetic, Good Negotiator, Honest, Team Player, etc

Experience Requirements:

2 to 3 year(s)
The applicants should have experience in the following area(s): Manufacturing (FMCG), Pharmaceuticals
The applicants should have experience in the following business area(s): Pharmaceutical/Medicine Companies, Medical Equipment
Apply Procedure
Apply Instructions:

Photograph must be enclosed with the resume.

Apply Link:

Apply Online