General Pharmaceuticals Ltd.
Microbiologist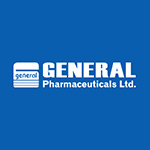 General Info
Published on:

Mar 19, 2020

Deadline:

Apr 08, 2020

Source:

Bdjobs.com

Vacancy:

Unspecified
Job Details
Job Nature:

Full-Time

Job Level:

Unspecified

Job Location:

Dhaka

Salary:

Unspecified

Other Benefits:

Attractive & competitive compensation package
Provident Fund, Gratuity and other long-term benefits

Job Description:

To perform At rest/ln-Operation environmental monitoring of production floor.
To perform trend analysis of environment monitoring data.
To perform gowning qualification and prepare report accordingly.
To perform microbial limit test of different samples.
To perform microbiological activities during media fill and prepare report according to protocol.
Job Requirements
Age Specification:

25 to 32 years

Gender Specification:

Unspecified

Educational Requirements:

The incumbent should have Masters in Microbiology with good academic background from any reputed University.

Job Requirements:

Preference will be given to the candidates having 1-3 years of experience in related field.
Excellent communication skill in English (both written & verbal).
Ability to handle people management.
Conversant with MS Office applications.

Experience Requirements:

1 to 3 year(s)
Apply Procedure
Apply Instructions:

Interested candidates are requested to send their application with updated CV, 3 copies of passport size color photograph, Photocopy of National ID Card & one copy of all academic certificates by 8th April, 2020 to the following address. You may apply online. Please mention the position applied for on the top of the envelope.
(Any persuasion will be treated as disqualification)

HR Department
Head Office: Sara Aftab Tower, 29, Ring Road (Holding # 6/1/A),
Shyamoli, Adabor, Dhaka-1207, Bangladesh. Phone: +880-2-9132594,
8120243, 9142469, 9142470, Fax : +880-2-9120657

Apply Link:

Apply Online