United Hospital Limited
Area In-charge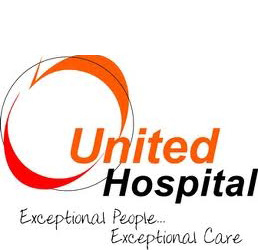 General Info
Published on:

May 02, 2020

Deadline:

May 31, 2020

Source:

Bdjobs.com

Vacancy:

Unspecified
Job Details
Job Nature:

Full-Time

Job Level:

Unspecified

Job Location:

Dhaka

Salary:

Negotiable

Job Description:

Provides direct supervision to ensure that all patients receive cares that are individualized and holistic through the application
Conduct morning round to assess the condition of the patients and follow up on night emergency admission.
To ensure proper nursing documentation in patients file.
Report daily to the Chief of nursing Officer to updates on any other changes since last duty using all available resource.
Assess the individual personal development for professional changes and development.
Solves procedural problems and make decisions concerning Emergency situations. Responsible for the management of human resources for the delivery of patient care as well as the smooth management of the area assigned to her.
Coordinates allocating staff according to need and ensure the high standard of service and good order are provided and maintained.
Ensure all nursing staff compliance with established nursing policies and procedures provide clinical guidance and supervision of activities directed toward maintaining standards of patient care safety, infection control and professional behavior.
Guides the unit supervisor in solving complaints concerning patients relatives and staff using the appropriate communication channels.
Assist the Deputy Chief of Nursing Officer in implementing coordinating monitoring and evaluating of all quality programmes and quality jobs of the hospital.
Job Requirements
Age Specification:

Unspecified

Gender Specification:

Unspecified

Educational Requirements:

Diploma/ B.Sc. (Nursing) from a recognized college/ institute

Job Requirements:

Both males and females are allowed to apply
Candidate should be proficient in using Microsoft Office.
Should have good command on English & Bangla.
Should be enthusiastic, pro-active, dedicated, punctual and hard working.Should have good interpersonal and communication skills.

Experience Requirements:

At least 10 year(s)
Apply Procedure
Apply Instructions:

Photograph must be enclosed with the resume. Please read the Job Description first. If you feel confident and think you are the right person to be a part of our professional, passionate, committed team, then express your interest with complete RESUME with two recent photographs along with a cover letter addressing The Head of Human Resources, United Hospital Limited, Plot 15, Road 71, Gulshan, Dhaka 1212 on or before May 31, 2020.

Apply Link:

Apply Online