Libra Group of Companies
Assistant/ Deputy Manager- QA and QC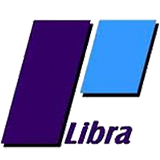 General Info
Published on:

May 14, 2020

Deadline:

Jun 13, 2020

Source:

Bdjobs.com

Vacancy:

Unspecified
Job Details
Job Nature:

Full-Time

Job Level:

Unspecified

Job Location:

Dhaka (Mirpur)

Salary:

Negotiable

Other Benefits:

Mobile bill, Tour allowance, Provident fund
Lunch Facilities: Partially Subsidize
Festival Bonus: 2

Job Description:

To test, evaluate and approve or reject (Raw and Packaging materials) ensuring compliance with the Quality System and regulatory requirements.
Ensure that all products are manufactured and packaged according to Quality standards and product specifications through daily review of batch records, packaging records.
To maintain and supervise dispensing, mixing and sterilization operation as per Standard Operating system (SOP).
To carry out both routine and non-routine in process control jobs
Maintain and continually analyze production and packaging control and documentation procedures to assure departmental compliance with cGMP and SOP.
To ensure and release finished products.
SOP preparation, implementation and revision to decrease batch defects
To maintain the testing systems in accordance with the Quality Standards, including all the necessary validation, calibration and cleaning.
To ensure stability testing, reporting and compilation of all products.
To ensure proper and timely management of Out of Specification deviation investigation and conduct OOS and deviation related deviation investigation with proper root cause identification.
To prepare and ensure yearly cleaning validation monitoring plan, activity as well as status.
To ensure that QA and QCpersonnel are appropriately trained and job description of each are in place.
Any other relevant duties as assigned by the Management.
Must have "CAN DO" attitude and should be able to work with minimum supervision and maximum responsibility. Must know the people to get the job done.
Job Requirements
Age Specification:

30 to 35 years

Gender Specification:

Unspecified

Educational Requirements:

Master of Pharmacy (M.Pharm) In Chemistry Biochemistry Applied Chemistry with very good academic background supported by the knowledge on pharmaceutical products analysis, testing.

Job Requirements:

Both males and females are allowed to apply
8-10 years of experience in the quality management field in Pharmaceutical Industry.
Highly self-motivated, dependable team player and capable of thinking and acting independently.
Good knowledge in computer operation
Proficiency in English both spoken and written.

Experience Requirements:

7 to 10 year(s)
Apply Procedure
Apply Instructions:

Photograph must be enclosed with the resume. Send your CV to hr@libragroupbd.com

Apply Link:

Apply Online