Roche Bangladesh Ltd.
Executive/Sr. Executive, Medical for Patients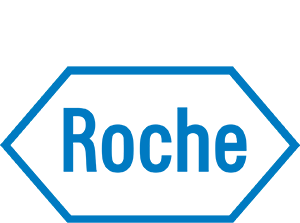 General Info
Published on:

May 21, 2020

Deadline:

May 30, 2020

Source:

roche.com

Vacancy:

Unspecified
Job Details
Job Nature:

Full-Time

Job Level:

Unspecified

Job Location:

Dhaka

Salary:

Unspecified

Other Benefits:

Roche Bangladesh offers competitive remuneration including 5-days workweek with short & long-term benefits package.

Working at Roche means working at the forefront of innovation. Over the years, we have often engaged in new market trends or even set them and sometimes created entirely new markets. Our cutting-edge technologies and healthcare solutions were occasionally developed with unconventional methods but always with the highest standard of quality in mind. Our Diagnostic division is the world leader in in-vitro diagnostics; our Pharmaceutical Division is the No. 1 supplier of cancer medicines. Capitalizing on the exciting possibilities offered by genome research, our diagnostics and pharmaceuticals businesses work together to develop integrated solutions that can be customized to individual patients' needs.

Job Description:

This is a key strategic role requiring therapeutic area expertise and clear business understanding to identify and address the relevant medical needs of clinical practice, to support the optimal use of assigned Roche therapeutic areas successfully.

Link affiliate to Regional and Global Medical Affairs objectives to deliver on data generation, knowledge exchange/ data communications, and lead Therapeutic Area Expert (TAE) engagement in scientific manner. Maintain high standards of compliance, ethics and safety of assigned Roche products, putting patients at the centre of action.

Job Context:

Roche is the world's largest biotech company, with truly differentiated medicines in oncology, immunology, infectious diseases, ophthalmology and diseases of the central nervous system. Our personalized healthcare strategy aims at providing medicines that enable tangible improvements in the health, quality of life and survival of patients.

31 medicines developed by Roche are included in the WHO Model Lists of Essential Medicines. Twenty-five of these are patent-free and include life-saving antibiotics, anti-malarials and chemotherapy1,2. We have been at the forefront of cancer research and treatment for over 50 years, with medicines for breast, skin, colon, ovarian, lung and numerous other cancers.

Roche Bangladesh Limited is an affiliate of Roche group , which was founded in 1896 in Basel, Switzerland. Since 1998, we are bringing latest treatment solutions for patients, suffering from cancer, anaemia, transplant, viral and immunological diseases in Bangladesh.
Job Requirements
Age Specification:

Unspecified

Gender Specification:

Unspecified

Educational Requirements:

Medical Graduate (M.B.B.S.)

Job Requirements:

Have the mindset to travel inside and outside of Dhaka.
Excellent presentation and negotiation skills.
Proficient in Microsoft Office package.
Excellent verbal and written communication skills.
Proven ability to interact well in a multi-functional team setting.

Experience Requirements:

2-3 years' experience in Medical Affairs of Pharmaceutical Company is preferred. Position (work level) will be defined based on experience and qualification.
Apply Procedure
Apply Instructions:

Candidates meeting the above requirements are invited to apply through the mentioned link only within 30 May 2020. Only shortlisted candidates will be called for interview and any kind of persuasion may result in disqualification of candidature.

Apply Link:

Apply Online