Kumudini Pharma Ltd.
Trainee/ Jr. Pharmacist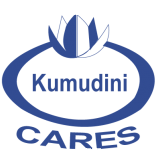 General Info
Published on:

Jun 19, 2020

Deadline:

Jul 09, 2020

Source:

Bdjobs.com

Vacancy:

Unspecified
Job Details
Job Nature:

Full-Time

Job Level:

Unspecified

Job Location:

Dhaka, Narayanganj

Salary:

Negotiable, Initial salary may revise during confirmation upon satisfactory performance.

Other Benefits:

T/A, Mobile bill, Tour allowance, Provident fund
Lunch Facilities: Partially Subsidize
Salary Review: Yearly
Festival Bonus: 2
Other benefits as admissible as per the company policy

Job Description:

The selected candidates may deploy any of the following departments:
Production
Quality Control
Quality Assurance
Product Research and Development
Purchase & Inventory/ Supply Chain
Product Management

Job Context:

An entry-level position for the B.Pharm.
We are looking for applications from the people who are willing to work in the diversified department of the pharmaceutical industry.
Job Requirements
Age Specification:

Unspecified

Gender Specification:

Unspecified

Educational Requirements:

Bachelor of Pharmacy (B.Pharm), Master of Pharmacy (M.Pharm)

Job Requirements:

Age 20 to 35 years
Both males and females are allowed to apply
Only shortlisted candidate will be called for the interview. Apply with confidence.

Experience Requirements:
Apply Procedure
Apply Instructions:

Fresh and entry-level job seekers are highly encouraged to apply with confidence. We are looking for dedicated people who will lead the industry in the coming days. If you have high willingness in a pharmaceutical career, we are welcoming you. Photograph must be enclosed with the resume. Send your CV to jobs@kumudini.org.bd

Apply Link:

Apply Online