Globe Pharmaceuticals Ltd.
Manager, Research and Development (Product Development)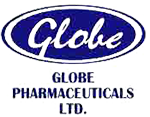 General Info
Published on:

Jul 30, 2020

Deadline:

Aug 06, 2020

Source:

Bdjobs.com

Vacancy:

1
Job Details
Job Nature:

Full-Time

Job Level:

Unspecified

Job Location:

Noakhali (Begumganj)

Salary:

Negotiable

Other Benefits:

Festival Bonus: 2
As per company policy.

Job Description:

The job is fully plant oriented.
Preparing and updating all documents i.e., specification, formulations, process sheet, validation protocol, analytical methods, product manuals, dossiers, procedures and instructions related to cGMP and ISO.
Preparing recipe, various technical documents, product development report, scale up report and annexure for submission to drug administration.
Preparation of formulation development protocols, clinical batch manufacturing documents and technology transfer dossier (TTD).
Conducting formulation development projects, strategic discussions, developing improved (efficacious, stable and safe) formulation of drug as per company demand.
Reviewing formulation of existing products based on product or market complaints, stability related problems or cost saving need.
Undertaking production of lab batch, pilot batch, stability batch, trial batch and scale up batch of new products.
Responsible for project resources management, timelines and risk assessments at various stages of product development.
Responsible for planning, optimization of formulation and process and execution of scale up and exhibit batches for assigned products.
Liaison with production, QA, engineering, marketing, TSD and commercial department.
Supervising the daily work of assigned associates and also contributing to interdisciplinary development team.
Job Requirements
Age Specification:

Age 35 to 45 years

Gender Specification:

Unspecified

Educational Requirements:

The incumbent should be B. Pharm/ M. Pharm with good academic background from any reputed University.

Job Requirements:

Experience Requirements:

10 to 14 year(s)
The applicants should have experience in the following area(s): Biotech, Development Research, Medical Research, Pharmaceuticals
The applicants should have experience in the following business area(s): Pharmaceuticals
Apply Procedure
Apply Instructions:

Please mention the position applied for on the top of the envelope. (Any persuasion will be treated as disqualification).

Apply Link:

Apply Online